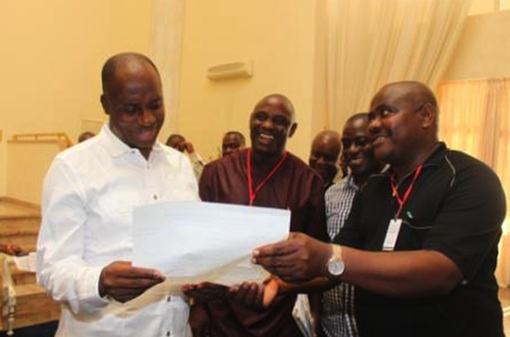 Former Rivers State governor, Rotimi Amaechi has hinted that his successor, Nyesom Wike might have converted from Islam to Christianity. Amaechi said Wike used to posed as a Muslim when he served as his Chief of Staff.
Amaechi stated this during a visit to Port Harcourt, Rivers State capital on Saturday, noting that, Wike was only taking God for granted by going to churches on bended knees.
"At the start of government, as Chief of Staff, he wore long robes posing as a Muslim, today, he is going on bended knees in churches, let me tell you, don't take God for granted," Amaechi said.
"The funny thing is that he knows that I know him, we are ready for them," Amaechi said when he spoke to journalists, adding that, before now he refused to respond to Wike's allegations because people advised him not to.