Okafor Ofiebor/Port Harcourt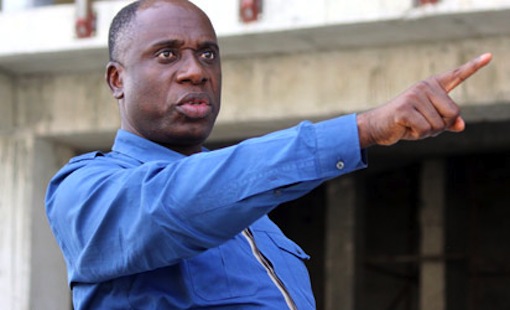 Former governor of Rivers State, Chibuike Amaechi has stated that his successor, Nyesom Wike has no basis of tainting him as a corrupt person because he sacked Wike as his Chief of Staff because he was very corrupt and well known for hassling companies for bribe.
using his position to corner contracts for his numerous companies as fronts.
According to Amaechi, "One of the reasons I removed Nyesom Wike as Chief of Staff was that I sat down and discovered that he was doing contracts, I discovered that if I sign a document for another person, he will seize it and ask the person for bribe".
"At the start of government, as Chief of Staff, he wore long robes posing as a Muslim, today, he is going on bended knees in churches, let me tell you, don't take God for granted ".
"The funny thing is that he knows that I know him, we are ready for them"
"When you see him, tell him to publish any other bank accounts I have apart from my salary account and the account I had as Speaker, I challenge anybody in the world to prove me wrong".
He revealed that he decided to keep quiet based on advice but warned he may not be able to continue to ignore the allegations against him. "They have asked me not to talk and that is why I am keeping quiet, I hope I can maintain that for long because I can't stay here and a known thief is calling me a thief," he said.
He added that: "I know all his companies and I have a copy for every document I signed as governor, let him say one company that I own," Amaechi said during a private visit to Port Harcourt on Saturday.
On the Judicial Commission Inquiry set up by Governor Wike to probe his administration, Amaechi said that it was illegally constituted and was ready to appear before any properly constituted panel to defend himself and clear his name.