Kazeem Ugbodaga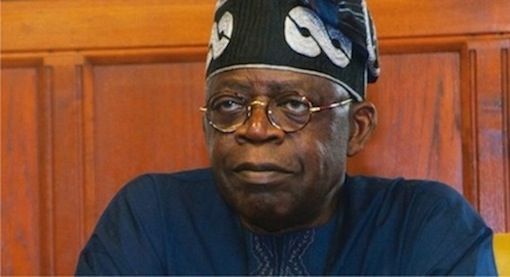 The Lagos State chapter of Peoples Democratic Party (PDP) has described a statement credited to former Lagos State Governor, Bola Tinubu, that the PDP was responsible for the tirades against former Governor Babatunde Fashola as laughable, diversionary and obvious show of jitters.
The party in a statement signed by its Publicity Secretary, Taofik Gani congratulated Lagosians that at last the whereabouts of the state's mismanaged resources in the last 16 years might begin to resurface now that the two ex-governors of the state have come against each other.
Tinubu was reported to have accused the PDP of sponsoring recent attacks on his successor, Raji Fashola and defended Fashola's tenure.
Fashola has recently come under attacks for spending the sum of N78M on a personal website and another N105M to construct only two boreholes.
Replying the former governor and national leader of the APC, the Lagos PDP berated him as being economical with the truth of attacks on Fashola, stating that the APC leader is the actual sponsor of the attacks and that his denial is not only disgraceful, but also an after thought in order to avoid his own attacks.
"It is laughable that Tinubu can now blame PDP for disseminating informations which no doubt emanated from the office of the State governor and which was made public by the anti-Fasholas within the APC. Indeed bringing PDP into this is a deliberate attempt to divert attention from the real issues of fraud in the state.
"Tinubu and the APC should rather face the accusations and not the accusers. We know well that Tinubu is behind the attacks. He lost cordiality with Fashola since the period of the APC governorship primary. Now he doesn't want Fashola to gain any federal appointment. The whole world knows this.
"He is now jittery and denying the attacks because of the rumoured plans by Fashola to release classified informations of frauds and assassination during the administration of Tinubu. This is why Tinubu is now jittery and telling lies that we are behind the attacks," it said.
The PDP has however reiterated its stance that the state was mismanaged by both Tinubu and Fashola since 1999 "hence Lagos is the capital of governor's corruption in nigeria."
According to the party, "Tinubu and Fashola should both be probed and called upon to account for the near N1trillion debt owed by the state even as the state's IGR stands at not less than N27 billion every month. In spite of this huge IGR, the state lacks affordable government services like low cost housing, pipe borne water, markets, functional university etc. The assumed developments in the state are by concessionaires; federal Government; donors; private and corporate bodies"
Load more