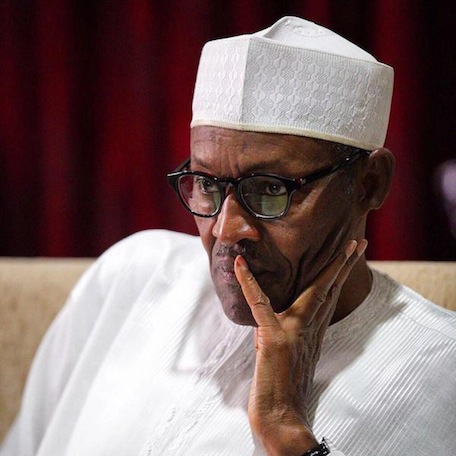 Femi Adi/Kaduna
The Centrum Initiative For Development and Fundamental Rights Initiative, CEDRA, a Nigeria-based human rights group, has released a report on the 100 days in office of President Muhammadu Buhari.
In the report, the Kaduna-based group highlighted both achievements and perceived failures of the President as it relates to the issues of decision making, governance, policies and administration.
In a press statement signed by the group's Chairman Board of Trustees and Executive Director of Strategy, Dr John Danfulani, the group alleged that the 100 days Buhari has spent in office were full of actions and inactions.
While stating that Buhari's policy pronouncements and steps taken so far have attracted varying interpretations, CEDRA pointed out that within100 days in office, multiple conspiracy theories appeared on the political radar of the nation, most of them bordering on allegations of irredentism, regionalism and religious bigotry.
According to the statement, the allegations are increasing by day and it's not likely that they will melt away.
It also observed that such insinuations are part of Nigeria's political culture where issues are hardly interpreted or judged on the basis of their substance and set goals.
CEDRA noted that in assessing President Buhari's 100 days in office, it is important to trace the history of 100 days by past Nigerian leaders from 1999 to date to reach any reasonable conclusion.
In the report made available to P.M.NEWS, two major issues form the quintessential part of Buhari's government, "War on corruption, and insurgency," which according to the group are the deadly phenomena that have threatened the growth of the country over the years.
It expressed satisfaction over the immediate relocation of the military command structure from Abuja to Maiduguri until the deadly Book Haram group was totally subdued.
"PMB's war on terror is on course and steps taken so far and military campaign suggest a remarkable progress on war against Boko Haram," it said.
It also commended the steps taken so far to tackle the menace of the monster called corruption that had destroyed the soul of the nation.
The group also called for a non-military approach to be rolled out so that the insurgents will be under fire from all directions.
"There is a near consensus that their operational ideology has no root in Islam, let alone their activities of mindless killings, abductions, rape and robberies. Leading clerics with huge followers and wide knowledge on the Koran and Hadith should be consciously engaged to disinfect minds that are corrupted by their teachings," it said.
CEDRA suggested that sources of finance, identification of insurgents, cooperation with international monitoring agencies, and cash withdrawals should be strengthened .
It also advised that the National Orientation Agency and other governmental affiliates must live up to their billings by reviving the Nigerian spirit and unity among and between the peoples of the country.
On corruption, CEDRA said though the Peace Committee under the leadership of retired Gen. Abdulsalami Abubakar, opened a novel front after paying a visit to PMB at the Presidential Villa in Abuja with Bishop Mathew Hasaan Kukah, the Catholic Bishop of Sokoto Diocese's hullabaloo surrounding the pull and pushes of PMB's war on corruption was distracting, and not in full support of PMB's war on corruption and admonish that it must be intensive, extensive, all-inclusive and in tandem with the laid down rules.
CEDRA equally advised the president's aides to improve their management and handling capacity of their principal.
The group, pointed out that President Buhari assumed office with a reputation that made the international community and diplomat like a former US Ambassador to Nigeria, John Campbell, and other world leaders to invite him for G8 Summit in Germany which gave him an opportunity to appeal to the great powers to help Nigeria recover its looted monies stashed in some of their banks.
CEDRA said it observed that this is his singular action that has not received bashing from the opposition and those who naturally do not agree with his style of leadership.