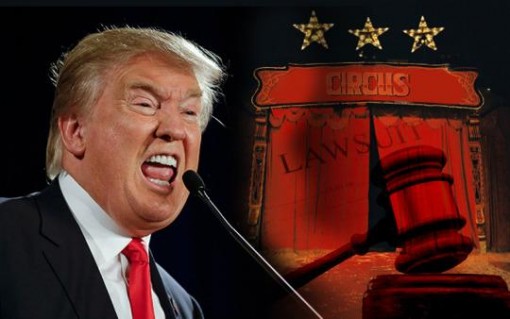 Kathleen Meese, an upstate New York schoolteacher, plunked down $25,000 five years ago for "Gold Elite" courses at Trump University — a for-profit educational outfit owned by Donald Trump that promised prospective students it would teach them how to "make a killing" in the real estate market.
But Meese later complained to New York state regulators she was conned. Her Trump University instructor — supposedly an "expert" who was "handpicked" by Trump — turned out to be a failed businessman who had filed for bankruptcy and was hundreds of thousands of dollars in debt, according to court records.
Her Trump University "mentors," who she was told would counsel her about real estate deals, were unreachable; their phone numbers disconnected, she asserted. Even a promised photo session with Trump never materialized. What she got instead: a photo of herself with "a cardboard cutout" of Trump, she says.
"Donald Trump received $25,000 of my money," Meese wrote in a sworn affidavit filed with the New York attorney general's office, reviewed by Yahoo News. "For $25,000, I have a lifetime membership to nothing!"
Meese is one of more than 150 former Trump University students whose complaints are the basis for a $40 million lawsuit against Trump brought by New York Attorney General Eric Schneiderman.
The number of complainants — all potential witnesses against Trump — has more than tripled since Schneiderman first brought the case two years ago, according to state officials.
The suit, still active in the New York courts, accuses Trump of pocketing $5 million in profits while running "an unlicensed, illegal educational institution" that "intentionally" misled students and engaged in a "pattern of deceptions" that included false advertisements, "bait and switch tactics" and other "misrepresentations and fraudulent practices."
The lawsuit filed by Schneiderman, a Democrat, is on top of two other class action claims that have been filed against Trump by former students in federal court in California — one of which accuses the billionaire real estate mogul of a "pattern of racketeering activities."
They are being vigorously contested by Trump and his army of lawyers, but threaten a continuous toll on his crowded schedule. Just last week, sources confirmed to Yahoo News, Trump was due to be deposed in one of the California cases, but the scheduled grilling was put off until the fall to give the plaintiffs' lawyers more time to seek evidence.
"Mr. Trump has no concerns about testifying in this case, whether it is today, tomorrow or next year," said Jeffrey Goldman, one of Trump's lawyers, who is defending him in the case.
"None of it is true. No one was defrauded," adds Alan Garten — Trump Organization's general counsel, who heads up the real estate mogul's vast legal team — about the allegations in the lawsuits against Trump University. (After receiving warnings from the New York Education Department that it was not a licensed educational institution, the school was later renamed "the Trump Entrepreneur Initiative" and is no longer conducting any business.)
"The people that take these classes go into it with their eyes open," said Garten. "A lot of people did very well with [Trump University.] A lot of people enjoyed it. But like everything else, if people don't put the effort into it they don't succeed."