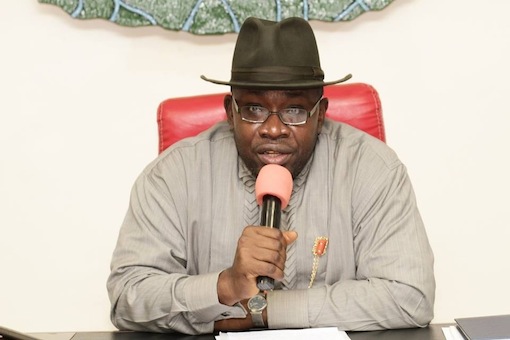 The Bayelsa Commissioner for Information and Orientation, Mr. Dan Esueme Kikile, said on Tuesday that the state government had reduced its wage bill from N6 billion monthly to N4 billion.
Kikile told NAN in Yenagoa that the present administration in the state met a monthly wage bill of more than N6 billion.
"A key area the governor was very pragmatic about is corruption.
"We have blocked leakages in the financial system leading to a savings of N2 billion monthly in salary payments to workers of Bayelsa Government.
We met a wage bill of more than N6 billion and we have been able to reduce that to N4 billion," he said.
Kikile said Governor Seriake Dickson had insisted on accountability in the management of the finances of the state by giving a monthly breakdown of the revenues accruing to the state.
On security, the commissioner said the state government had developed a robust security system to protect residents.
"We came into government in 2012 and we met a state that was ravaged by violence, cultism and different acts of criminality. Between 2012 and now, we have made our citizens to sleep with their two eyes closed," he said.
Kikile, however, advised residents to call the dedicated security lines in order to attract security agents for prompt action in emergencies.