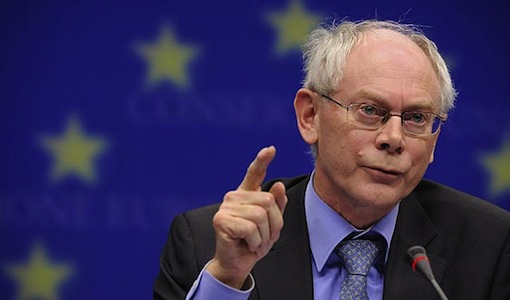 The European Union (EU), has organised a training workshop on strategic planning, budgeting and medium term expenditure framework (MTEF), and research methodology and policy analysis for staff of the National Planning Commission and some selected Federal Ministries, Departments and Agencies (MDAs), to enhance the technical expertise of the Civil Servants for effective service delivery.
The workshop was organised as part of the 10th European Union Development Fund (EDF) support to Federal Governance Reform Programme (SUFEGOR) in Nigeria to improve technical expertise of the public servants, for enhanced service delivery in the country.
In his opening remarks, the Secretary to the Commission, Bassey Akpanyung, represented by the NPC Director of Administration, Chris Ezeilo, stated that the programme is aimed at strengthening the capacity of officers in the area of strategic Planning and Medium Term Expenditure Framework (MTEF) with a view to ensuring that credible national, sub- national and sectoral strategic plans are developed with the associated financing framework.
The Secretary said that, "as you are aware, the rebirth of national development planning in Nigeria has placed strategic planning at the forefront of the nation's economic, social and policy design, as well as monitoring and evaluation.
"This underscores the concerted efforts which have been made by successive governments to build the capacity of planners and policy makers in the areas of strategic planning and budgeting".
Accordingly, Akpanyung also stated that, there is need to draw attention to the fact that most of the medium term plans and annual budgets have not been effectively implemented due to several factors, amongst which is the skills gap; as well as arguing that the training programme will enable participants learn how to develop strategic plans, budgets and ensure their effective linkage with medium term expenditure framework for enhanced socio-economic development in the country.
He noted that, it has become more imperative to organize the training, especially now that the current Administration intends to implement a zero- based budgeting system as against the envelop system which is consistent with the aspirations of the medium term strategic plan which focuses on issues of employment creation, infrastructure development, social protection, fighting corruption, solid minerals development among others.
Stressing further, the NPC Secretary said that, the role of strategic planning and budgeting is very critical towards the realization of the aspirations of any nation, particularly in developing countries like Nigeria, where economic development is much desired.
The EU SUFEGOR project is providing technical assistance to the government agencies namely; NPC, Federal Ministry of Finance, Budget Office, BPRS, NBS, FIRS and Office of the Head of Civil Service, for the management and implementation of the project, including policy advisory services, transfer of knowledge and skills, building technical capacities of personnel in the beneficiary agencies through mentoring, coaching and training.
Load more