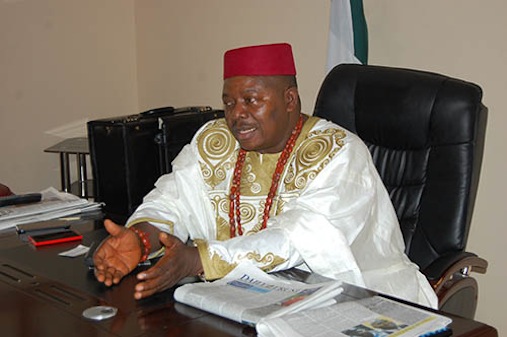 The Road Transport Employers Association of Nigeria (RTEAN) on Tuesday urged the Federal Government led by President Muhammadu Buhari to initiate a policy that would encourage the use of Closed-Circuit Television (CCTV) cameras in motor parks in Nigeria.
RTEAN National Chairman Alhaji Musa Isiwele, who made the call in an interview with NAN in Lagos, said it would help in curbing crime at the parks.
Isiwele said that if CCTV cameras were installed in motor parks, it would enable security agencies to monitor the activities in them and
ensure safety of lives and property of commuters.
He said that such places could also be built to serve as relaxation centres that would not only generate revenue for the country but
create employment for the unemployed youths.
"Every motor park and garage should have the compliment of all security agencies, including the fire service.
"The CCTV camera will serve many purposes, curtail the activities of hoodlums and monitor the environment.
"Government can generate revenue from these garages if they are kept secure and sometimes used as tourist attraction," Isiwele said.
Also, Alhaji Kassim Bataiya, National President, Nigeria Association of Road Transport Owners (NARTO), appealed to labour unions to pool resources together to make parks and garages safe.
He urged the unions to cancel illegal loading points, adding that it was possible for hoodlums to use them to carry out illegal activities.
Bataiya said CCTV cameras if installed in garages would help to monitor all the activities going on at such places.
"All the unions should work together with security agencies assigned to secure the parks by providing information on criminals.
"Security can only be provided and guaranteed when things go on in an organised manner. If the garages are secure, accident on the highways will reduce drastically.
"This is because most drivers will want to pay, sleep and refresh themselves in preparation for the next day's journey instead of
driving during the night," Bataiya said.
The CCTV is a Television system in which signals are not publicly distributed but are monitored primarily for security surveillance.
Load more