Okafor Ofiebor/Port Harcourt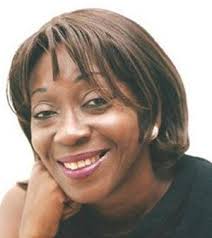 The Movement for the Survival of the Ogoni People (MOSOP) has condemned in strong terms the abduction of yet another Ogoni, Donu Kogbara, from her Nkpogu residence in Port Harcourt on 30 August by kidnappers that reportedly wore police uniforms.
MOSOP in an online statement signed by Bara-rala Kpalap, the Media Adviser to the MOSOP President, Legbosi Pyagbara, demands her immediate and unconditional release from the criminals.
The umbrella body of Ogoni people said although they do not know what may have led to this unfortunate and reprehensible act, the action is, no doubt, bestial.
"MOSOP finds it difficult to rationalize her abduction as she is an acknowledged responsible, humble, peaceful and harmless journalist who has been using her journalistic endowment to advance and promote the cause of humanity. Ms. Donu Kogbara does not deserve this sort of treatment."
MOSOP said it is deeply concerned that she is yet another Ogoni victim of the disturbing and deepening security challenges in the state.
"We are convinced that had adequate security arrangements been in place, she would not have suffered her present fate. The questionable circumstance in which she was reportedly abducted strengthens doubts on the quality of the security services.
"It is our concern that for sometime now, we appear to be losing the battle against men of the underworld who have gone berserk and have been terrorizing and inflicting pain on the people but regrettably met with counterfeiting response.
"We therefore urge the government and its security apparatus to redouble their efforts directed at drastic reduction in the activities of these criminals since they have a special responsibility to protect life and property of the citizens and residents of the state. For now, appropriate security approach that places premium on intelligence gathering, surveillance and rapid response is lacking and should be vigorously pursued," MOSOP said.
MOSOP appealed to the government and her security apparatus to ensure that the kidnappers are apprehended and brought to justice.

Load more