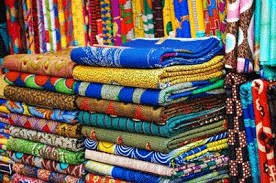 No fewer than 28, 000 out of 34, 000 registered dyers in Kano State were thrown out of business due to the importation of ready-made dyed textile materials popularly known as ''Galila'' by Chinese traders in Kano.
Alhaji Kabiru Sulaiman, the Director of Industries in the state Ministry of Commerce, disclosed this in an interview with the News Agency of Nigeria (NAN) in Kano on Wednesday.
Sulaiman said besides the registered dyers, there were a number of unregistered ones who were affected by the Chinese import.
He said the situation compelled the State Dyers Association to stage a peaceful protest in the metropolis in January.
''Thank God, following the protest, the state Government signed a tripartite agreement with the Chinese Chamber, Kano State Government and the Dyers association on how both the dyers and the Chinese traders can conduct their business.
He said following the agreement which was signed on Monday, Aug. 31, at the Ministry of Commerce, it was agreed that henceforth, the Chinese traders, under any guise, should not import imitated products of the Kano dyers.
''Based on the agreement, the Chinese traders will no longer bring the ready-made dye materials to Kano.
''Similarly, dyers will henceforth, purchase chemicals, white textile materials, boot, face mask and hand-gloves from the Chinese traders,'' he said.
The director said the Chinese traders had also been given three months to dispose all the materials they had in stock and that, afterward, any Chinese trader found selling the ready-made dye materials would be arrested and prosecuted.
''In addition, the Chinese traders will remain as whole sellers, while the Kano indigenous traders will conduct the retail business of the products.
"Similarly, any Chinese accomplice found violating the agreement will also face the wrath of the law.
''The agreement will provide opportunity to many youths who embrace tie and dye business as well as local entrepreneurs,'' Sulaiman said.
He, therefore, urged both parties to respect the agreement to ensure harmonious business relationship.
Commenting on the issue, the chairman of the Dyers Association, Alhaji Mohammad Bashir, thanked the state government and the Emir of Kano, Alhaji Muhammadu Sanusi II, for standing firm to ensure that the agreement was signed.
Bashir urged members of the association and the Chinese traders to ensure total compliance with the agreement to enhance their business.
Also speaking, the National Vice President of the Nigerian Association of Chambers of Commerce, Industry, Mines and Agriculture (NACCIMA), Alhaji Ahmed Rabi'u, called on the Federal Government to support our local industries in order to enhance economic growth in the country.
Rabi'u expressed satisfaction that the issue had been resolved amicably and urged both parties to abide by the agreement to enable them conduct their businesses peacefully
Load more