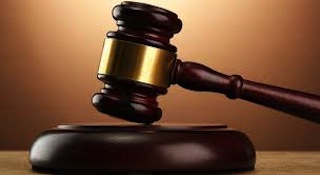 A middle-aged man, Kunle Isalu, has urged a Grade "C" Customary Court in Iseyin, Oyo State to dissolve his 10-year-old marriage to his wife, Lara, over allegations of drunkenness and smoking.
NAN reports that the complainant, Isalu, made the allegations at a Grade "C" Customary Court sitting in Iseyin Council Area of Oyo State.
He told the court on Wednesday that the union, which had produced four children; ages eight, six, four and two, started having problems when Lara started keeping bad friends.
"Lara has always been a very good wife until of recent when she started keeping a bad company of friends.
"The first day I came home from a month's journey was when I first noticed that her mouth smelled of alcohol and cigarette.
"She has since grown to be an unrepentant smoker and drunk; she now drinks at will to the extent that they know her in all the beer parlours in Iseyin here.
"She does not even have respect for her marital status or the integrity of our children; the situation has forced me to chase her out, but now I want the dissolution to be formalised.
"All our children are still with me and I'm sure they don't want to go with her. I really can't explain what the problem is.
"We have summoned various family meetings to make her change, but all was to no avail.
"I want her to drop my name after this dissolution, my lord," he prayed.
Responding, the President of the court, Mr Raimi Oyegbenle, decried the absence of the respondent in spite of series of court summons.
He, however, ordered a fresh summon to be served on Lara, compelling her to appear in court on the next adjourned date.
Oyegbenle adjourned further hearing on the matter till September 14.
Load more