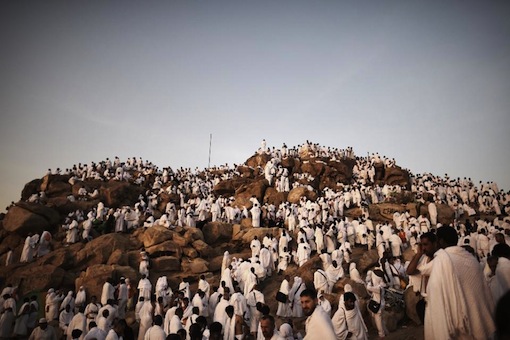 The National Hajj Commission of Nigeria (NAHCON) on Wednesday said it had transported more than 29,000 intending pilgrims to Saudi Arabia for the 2015 Hajj.
The Director, Public Affairs of the commission, Alhaji Uba Mana, said this in an interview with the News Agency of Nigeria (NAN) in Abuja.
Mana said the commission had also recorded 74 flights to date.
"Flynas, Medview, Kabo, Skypower, Max, Topbrass and Donia airlines, among others, are involved in transporting the pilgrims from Kaduna, Lagos, Gombe, Ibadan, Sokoto, Kebbi, Zamfara, Dutse, Abuja and Kastina to Saudi Arabia.
He said some of the pilgrims were transported direct to Madinah and others to Jeddah, adding, "those taken to Jeddah will move to Madinah from the airport as vehicles are stationed at the airports for that purpose."
He said the commission had secured 57,000 visas out of 66,000 required for the pilgrims, assuring that the remaining 8,000 pilgrims would be ready before their scheduled flights.
The director said although the commission anticipated problems with the E-track system introduced by the Saudi authorities, which must be strictly complied with before securing visa, it was discovered to be faster.
Mana said the airlifts would be concluded before the Sept. 17 deadline, adding, "the airlift is hitch-free and has not encountered any flight delay."
He advised the intending pilgrims not to expose themselves to the sun during day time, adding "intending pilgrims are advised to take excessive water.
"We were informed by Saudi Authorities that the weather will be extremely hot, about 40-44 degrees Celsius, pilgrims should take precautionary measures to avoid sun," he said.
He also warned female pilgrims to move in groups and to avoid unfamiliar areas. They should also avoid using unmarked taxi cabs for their safety.