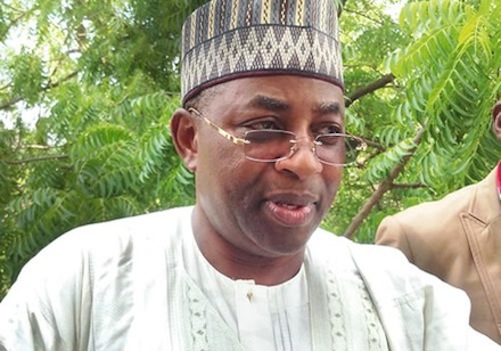 Governor Muhammad Abubakar of Bauchi State has said that the government will not relent in the sponsorship of pilgrims to the holy land in spite of its lean finances.
This was contained in a statement signed by Mr Celestine Ogugua, Head of Media, Nigerian Christian Pilgrims Commission (NCPC), and made available to newsmen in Abuja on Thursday.
Abubakar, according to the statement, said this in Bauchi during a sensitisation visit by the Executive Secretary of NCPC, Mr. John-Kennedy Opara, and his federal commissioners.
The governor said that the state would do everything possible to ensure that the people of the state participate in this year's pilgrimage.
"It is the responsibility of the state to continue to render its social and religious obligations to both Christians and Muslims in the state," he said.
He thanked the Bauchi State Christian Association of Nigeria (CAN) for standing by him during his election into office.
"Bauchi State Christian Association of Nigeria (CAN) has remained true to the promises they made to me during the elections and I promise to carry them along in my government," he said.
Opara, in the statement, described the governor as a man of courage, honour and integrity, who God had chosen to serve the people of Bauchi State.
He commended him for reducing the cost of governance in the state since his assumption of office and urged other state governors to emulate him.
"The way you cut the cost of governance is quite inspiring and that is the way to take the state to greater height of achievements," he said.
Opara intimated his host that the commission now runs four pilgrimage programmes annually which include Easter pilgrimage, Youth Pilgrimage which was launched this year, Family pilgrimage and the main pilgrimage.
He informed Abubakar that skill acquisition was included into pilgrims' activities as a way of ensuring that the commission creates jobs for youths.
He further said that over 1,000 youths embarked on pilgrimage this year and were exposed to skill acquisition in the area of agriculture.
"We want to tap into the wealth of knowledge of Israel in agriculture, so that when our youths return, they would be able to create jobs for themselves and employ others."
He said that the commission is currently partnering with the National Lottery Regulatory Commission (NLRC) to encourage those who are spiritually rich, but materially poor undertake pilgrimage at little or no cost.
"We want to ensure that every Christian buys the lottery tickets; the money generated from the tickets would be used in sponsoring those who are lucky to win the raffle draw at no cost to the federal and state governments," Opara said.

Load more