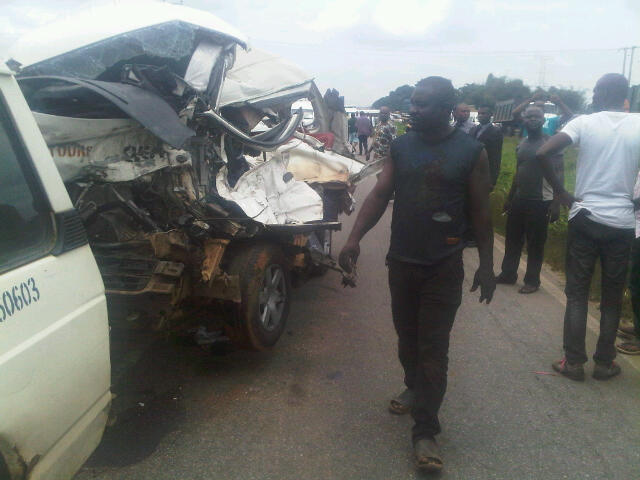 Cyriacus Izuekwe
Twelve passengers have died in a road accident after a 16-seater inter-state transport company bus crashed into a truck in Benin on Thursday.
The accident occurred at about 1pm along Benin by pass, southern Nigeria.
The driver of the bus with an inscription, Young Shall Grow Motors with registration number EKY 733 XD also died.
According eye witnesses, the bus was coming from Lagos and was going to the Eastern part of Nigeria when the incident happened.
An eye witness said the unidentified driver lost control of the vehicle while trying to avoid oncoming SUV and in the process it crashed into a truck parked by the roadside.
The bus was badly damaged and the driver and 11 passengers died on the spot. Only four persons survived but were critically injured.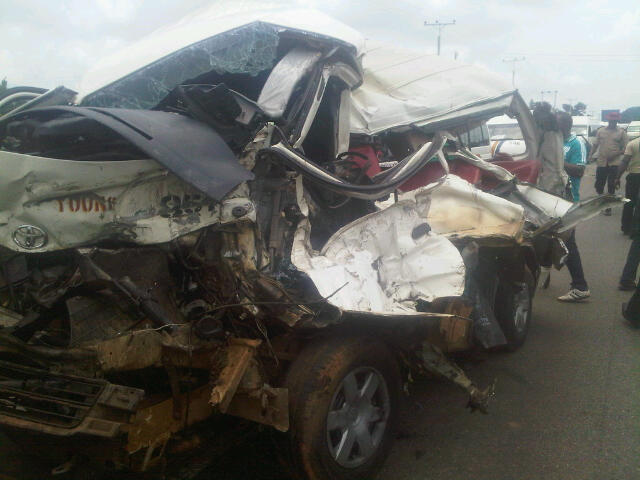 Those who died were taken to a mortuary while the survivors were rushed to a hospital where the doctors are now battling to save their lives.
The identity of the passengers were not yet known as at the time of filing this report.
The victims' bags and properties littered the road while traffic officials were seen trying to ease the traffic jam caused by the accident.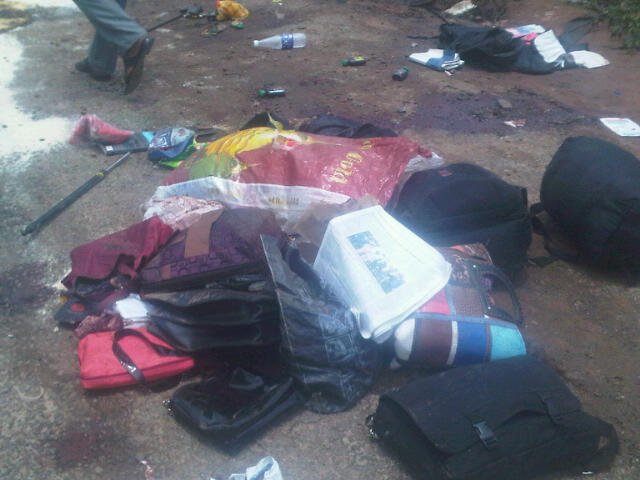 Some travellers who stopped at the spot where the accident happened attributed frequent accidents to over speeding by drivers who ply the road.
A few weeks ago a bus had an accident on the road and all the passengers died.