Eromosele Ebhomele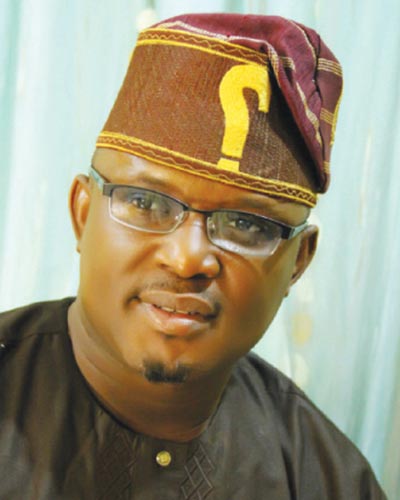 The Majority Leader of the Lagos State House of Assembly, Sanai Agunbiade, has said Nigerians should rather concentrate on President Muhammadu Buhari's achievements since 29 May, 2015 instead of how he would celebrate his 100 days in office.
Agunbiade said he would prefer to talk more on the President's achievements, adding that Buhari had proven himself as a man of substance since he became President.
He also said Buhari was not slow as some people think, but that the President is taking his time to clean the mess he met on ground.
According to the lawmaker who represents Ikorodu Constituency 1 at the House, Buhari is "a man of focus, a man of his words and a man who meant all that he said during the elections.
"One of the things he said during the campaigns was that he would tackle corruption and insecurity frontally and the two major problems Nigeria has include insecurity as caused by the Boko Haram insurgents and corruption and we all know what he has done so far including the trips he made outside Nigeria to Chad, Cameroun, and the United States of America, which led to the creation of multi-national force to combat Boko Haram.
"With this, we have seen collaborations amongst Cameroun, Chad, and Nigeria. He said that there is no need to keep the military headquarters in Abuja, but that we must take it to where the crises are really happening and we have seen the countdown of the Nigerian military on Boko Haram.
"Today, what we have left about Boko Haram are skirmishes of what it used to be.
"They have really got into their strongholds and we have seen Chad sentencing some Boko Haram members to death.
"The man has taken some bold steps on insecurity in Nigeria, and within this short term that he got into office, we have seen seriousness and boldness and he has matched them with actions and Nigeria is gaining back its image on security of life and properties."
Agunbiade said Buhari had done his best re-organising the government, removing some appointees and appointing others for optimum performance and that this was in a bid for the President to start off with men of integrity.
"I am not surprised that people have been criticising him about not appointing ministers, but no man would hit the ground running when the ground is slippery.
"You expect the man to hit the ground running, yet it is slippery, murky and it is in a mess. Of course, such a man would stumble and he might not be able to get over it.
"So, the man saw that the ground is so messy and full of debris, so he has to clean the ground before he starts running.
"An athlete would not get to the tracks and start running when there are stones there; he would clear the tracks first.
"This is what the President is doing. It is not easy to bring people from the 36 states of the federation as ministers.
"What the President is doing may not be appreciated by everybody, but it would be appreciated by those who know Nigeria very well and the extent of the mess we have got ourselves into. He is a man that has blown the whistle.
"With what he has done, a lot of people who have skeletons in their cupboards have been sitting up.
"It is not that Nigeria does not have money, but our money is in the pockets of some people and if we succeed in getting the money back from them, Nigeria's economy would bounce back," he said.
Agunbiade disagreed with the complaints that Buhari is biased in the appointment of public officers, saying Nigerians should be more concerned with having the best hands in government.
"No man should expect himself to be praised by everybody; you should expect bashing. In Nigeria, once you get to a political office, be sure that you hardly would know how to do anything," he said.

Load more