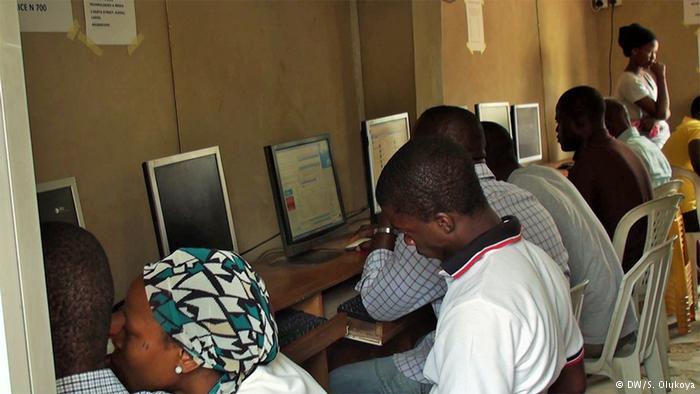 Some cyber cafe operators in Lagos on Friday decried the poor internet reception across the country, saying it was hampering their businesses.
Some operators who spoke with the the News Agency of Nigeria (NAN) called on the Nigeria Communications Commission (NCC) to intervene and make the sector business-friendly.
An operator, Mrs Treasure Uchegbu lamented that the incessant internet poor internet access being experienced was adversely affecting her income with low patronage caused by poor service.
"As operators who depend on daily earnings, we are worse affected by the bad network services.
"Most times, customers wait for hours for internet access to transact their businesses and such situations impede our operations," Uchegbu said.
According to her, the security situation in the country does not allow them to operate at night when she said the network service was usually at its best.
Benedict Osas, another operator, said that she found it difficult to make ends meet, saying that Internet Service Providers (ISPs) did not give them any rebate for loss of money from unused time.
"We pay in advance for ISP services and sell through pay-as-you-use to customers who often ask for refunds from us in times of poor service.
"The situation is pathetic and calls for urgent attention from the regulatory authorities, to help the SMEs to grow," Osas said.
He called on the NCC to remedy the situation by improving on the country's bandwidth.
Peace Okwu, the CEO of Merit Café, said it used to be rosy those days that people paid for overnight browsing.
Okwu, whose shop was popular among the youths for the processing of the U.S. visa lottery, described the current internet network services as pathetic and called on the ISPs to be considerate in their tariffs

Load more