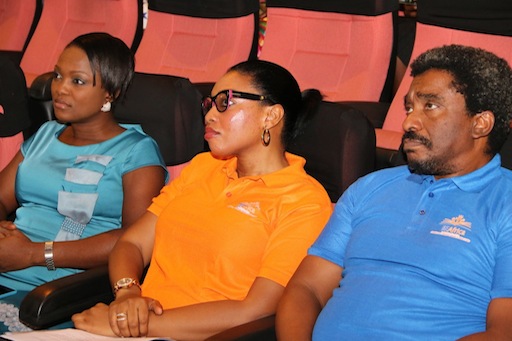 Personal style brand, Natures Gentle Touch has given its support to Basic Education for Nigerian children at a seminar organized by Basic Education Africa (BEAfrica) in partnership with the Jackson Family Foundation.
The seminar themed "Make that Change" highlighted the importance of quality basic education for Nigerian children and the challenges facing its implementation.
While making a presentation at the event, Natures Gentle Touch Brand Manager, Mrs. Toyin Adepegba, stated that education is the way out of poverty. She said that basic education should be encouraged for every child, stressing that parents, teachers, the government, individuals and private organizations have roles to play in ensuring that every Nigerian child gets the basic education needed to foster their career of choice.
"I want to use this opportunity to congratulate BEAfrica for coming up with this great initiative, which I believe has brought to light what is currently being experienced in the educational sector. It is an initiative that will get more people involved, especially private organizations. It is a great honor to be part of this event and to join our voices with the world to secure the future of our children and Africa at large" she said.
The seminar which is aimed at creating a platform for key stakeholders of basic education in Nigeria to exchange ideas on key issues that affect its full implementation, offered solutions on the way forward.
In her opening remarks, Founder/Chair of BEAfrica, Ms Abimbola Okoya noted that the seminar is one of the non-profit organization's advocacy tools to promote quality basic education in Nigeria. This is achieved through a public discourse on the current state of education in Nigeria, the factors contributing to non-education of the Nigerian child and the need for a sustainable positive change in the education sector at large.
She added that it also discusses the interventions that are currently being experienced and proffers recommendations on improving the sector.

Load more