Funsho Arogundade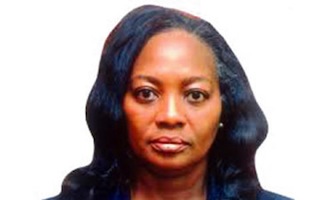 Top Nigerian filmmakers Ralph Nwadike and Tunji Bamishigbin are making a groundbreaking thriller on how Nigeria overcame the Ebola epidemic.
The movie, according to reports, will chronicle that tragic episode, when Patrick Sawyer, the Liberian diplomat visited Nigeria and brought Ebola Virus Disease, EVD, that almost changed the medical history in Nigeria.
The EVD sadly took the precious lives of 20 persons including Dr. Stella Ameyo Adadevoh and some of her medical staff at the First Consultant Hospital, Obalende, Lagos.
"The film will show the important role the doctors and staffers of the affected hospital played in containing Ebola, as well as an educational insight with informative perspectives on the Ebola disease," said Nwadike, the writer and producer of the film.
According to him, the film will bring a new perspective to the courage and sense of duty Nigerian medical practitioners put into their daily work as symbolised by the supreme sacrifice of Dr. Stella Ameyo Adadevoh and her colleagues who died with her.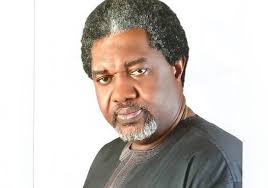 Nwadike said he has been on the production of the movie since September 2014, immediately the First Consultant Hospital was opened after its decontamination and went to seek permission and approval from the Medical Director of the hospital, Dr. Benjamin Ohiaeri to begin work on the film.
Bamishigbin, lawyer, writer, producer and director will be directing the project. He and Nwadike are returning to collaborate on the Ebola story after years of working together as leading TV producers and filmmakers in Nigeria.
Nwadike said they are making the film because of its national and global importance and the need to achieve and emphasize the true value it deserves with a world view on the Ebola epidemic.
"Certainly, the eyes of the world will also be on Nigeria because of this film," said Nwadike, who recently returned to Nigeria from a Federal Government sponsored Master's Class in Film and Television production at the University of California, Los Angeles, USA.
Soni Irabor, the ace broadcaster is also involved in this groundbreaking flick as one of the Executive Producers.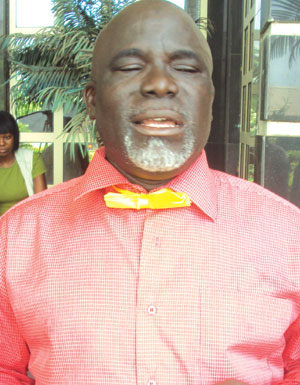 Dr. Freeman Osonuga, the Nigerian doctor who served six months in Sierra Leone, saving the lives of the victims of the deadly EVD is also one of the Executive Producers, as well as playing a prominent role in the film in his debut role as an actor.
Interestingly, Osonuga is billed to travel to the International Space Station (ISS) on a scientific expedition and will be the first ever Nigerian to visit the International Space Station (ISS) before the year runs out. He will be there for about six weeks overlooking the world as he goes a step further to finding cures for some of the world's deadliest diseases.

Load more