Tayo Ogunbiyi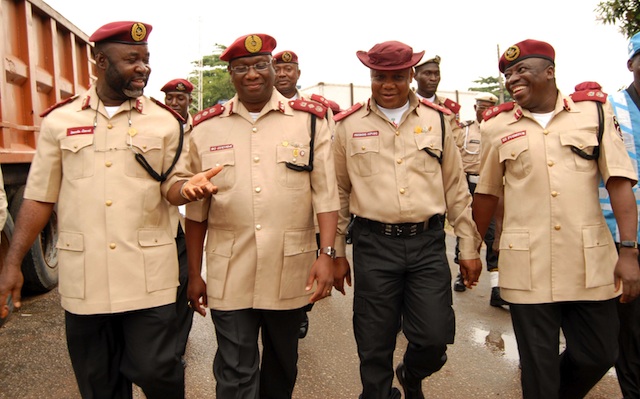 Satire is a genre of literature which ridiculously exposes societal vices, follies and abuses usually with the objective of effecting positive change and improvement in individuals, corporations, governments or the society at large. Typically, satire appears to be comical and completely harmless in outlook, but to the discerning mind, its message is often deeper and quite weighty. Its larger goal is often to draw attention to critical issues and situations in a society which, if not frontally addressed, could become a moral burden to all. Universally, satire acts as a public opinion counterweight to power whether political, economic or religious, by challenging leaders and authorities. Historically, governments across the world have been forced to shed light on, revise or ascertain their policies based on irrepressible satirical interventions.
Late Afro beat maestro, Fela Anikulapo Kuti, means different things to diverse people. While some people saw him as a gifted musician, others saw him as a social nuisance who lured many unsuspecting people to embrace anti-social ways of life. Many others saw Fela as a revolutionary who had a liberating message for his largely naïve and oppressed people. Despite this varied perception of Fela, one thing that is, however, incontrovertible is that he provided a voice for the voiceless people in his country and, indeed, in the African continent. He dared the government with the intent of liberating the oppressed. He was incarcerated several times for this, but he was never cowed. Fela was an enigma of a sort.
Being a rather very skinny personality, Fela would have been mincemeat for his adversaries. Not unmindful of this, he never engaged his foes in either boxing or wrestling bouts. No! His strength and power were derived from an unusual arsenal. Fela's music was his weapon. With it, he fought many military and civilian dictators and their collaborators to a standstill. When Fela sang, powerful men in the society simply ran for cover. One of his ever green songs, 'Confusion Break Bone', aptly interprets the confused state of post-colonial Lagos and its dearth of basic infrastructure and visionary leadership in the days of military dictatorship. In the song, Fela illustrates the hard situations of post colonial Lagos. This was artistically epitomized by his reference to the chaos at Ojuelegba, a complex Lagos neighbourhood with awful social and spiritual existence almost akin to that of biblical Sodom and Gomorrah.
During this period, Ojuelegba metaphorically captured the image of pandemonium. In those days, at Ojuelegba, right in the scorching and highly torturous Lagos sun, lots of vehicles trying to connect various parts of the metropolis would be stranded for hours in the typically irritating Lagos traffic jam, popularly referred to as 'go slow' in local parlance. It was always a sorry sight with many motorists blaring horns at the same time; cursing and hissing at the sight of the utterly bewildering Ojuelegba confusion. It was this chaotic situation that Fela, perhaps Africa's most revolutionary singer, attempted to exploit as a metaphor for confusion in Nigeria.
Years after Fela symbolically drew attention to Ojuelegba as a satire for confusion in the country, the once highly notorious and riotous neighborhood was in the news again on Wednesday, 2 September. Not surprisingly, it was for the wrong reason. On that day, Lagosians were stunned by the news that a heavy duty lorry carrying a huge container fell off the Ojuelegba Bridge, landing on a Nissan saloon car and another Sport Utility Vehicle, SUV, killing three persons on the spot in the process. The incident, which occurred in the afternoon, allegedly created serious pandemonium typical of Fela's Ojuelegba as motorists along the route reportedly ditched their vehicles and took to their heels.
Understandably, this state of affairs gave rise to more confusion that subsequently resulted in several accidents, with fleeing motorists and commuters sustaining injuries in the process. Characteristically, there are conflicting versions of casualty figures and the reasons for the gory tragedy. According to eye witness accounts, the container might have fallen off because it was not latched. But, the account of the Federal Road Safety Corps differs as the Corps Lagos State Sector Commander, Mr. Hyginus Omeje, insisted that the container was latched because it fell alongside the flat bed on which it was hooked.
Whichever way, the Ojuelegba tragedy is sadly a reflection of the careless disposition of Nigerians to the issue of safety and sanctity of human life. The concept of the sanctity of life is anchored on the sacred nature of life, and the fact that nothing should be spared in order to guarantee the safety of life. Unfortunately, we have gotten to a level in our nation where the human life actually means so little to us as a people. We have little or no regard for universally accepted safety procedures and measures. In our clime, people die needlessly on a daily basis and in clearly avoidable circumstances. All we care about is how to amass more and more wealth. The typical Nigerian's predisposition to amassing wealth, even at the cost of human life, is quite legendary.
Our roads are filled with vehicles that are nothing but merchants of death. Articulated vehicles with tired tyres daily ply our roads while law enforcement officials, who should arrest them, having already compromised their oath of office, simply look the other side. It is only in our clime that a well oiled fake drug industry could operate undeterred and with irritating audacity. Since the fake drug barons understand the average Nigerian's craze for money, whether bloody or bleeding, they would always be in business. Even if it means leading more people to death.
The cost of the Ojuelegba incident is obviously enormous. It resulted in pains and preventable deaths, wasted time, money and other valuables while it also led to the damage of public infrastructure. It is, therefore, for these reasons that it is disheartening to know that most of such incidents are not acts of God, as some would ignorantly want to affirm, but rather the products of human errors, carelessness and institutional failure. Indeed, most of such incidents could have been avoided if those that were involved had been more safety conscious. It has been discovered, for instance, that a considerable number fuel truck accidents that had resulted in fire outbreaks causing monumental losses in Lagos State especially, were actually caused by the carelessness and recklessness of fuel truck drivers as well as failure of respective officials to rise up to their responsibilities.
Typically, in the next few days, several traffic and safety enforcement officials would be unusually active on our roads, trying to 'enforce' safety and traffic regulations. After that the officials would go to sleep again until a similar incident happens. That is often the trend in our nation as we act like a naïve silly child who wanted to hide the knife after the havoc has been done. We can continue to play the fool all we want. But, we should be ready to bear the consequences of our foolishness. Unless we embrace rational acts, Fela's Ojuelegba would continue to be a sad reminder of our wacky decision, as a people, to embrace insanity.
—Ogunbiyi is of the Features Unit, Ministry of Information and Strategy, Alausa, Ikeja.

Load more