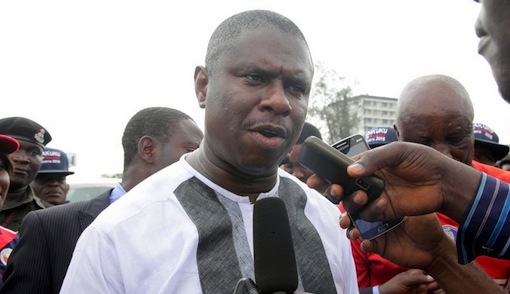 Eight witnesses on Thursday told the Rivers State Governorship Election Petition Tribunal sitting in Abuja that the 2015 governorship election did not hold in their various polling units.
The witnesses told the tribunal that the March 28 presidential poll and April 11 governorship elections were characterised by irregularities.
They gave their testimonies during cross-examination by Counsels to the 1st respondent, INEC, 2nd respondent, Gov. Nyesom Wike and the 3rd respondent the PDP.
NAN recalls that the APC and its candidate, Dr Dakuku Peterside had filed a petition before the tribunal seeking the nullification of the governorship election.
The party sought nullification of the poll on the ground that it was marked by irregularities and fraudulent practices.
Mr Jack Tamunosaki, APC collation officer in Akukatalu LGA, said there was no election in the 13 polling units in Ward 12 where he monitored.
He stated this during cross-examination by Mr Ikpeazu Onyechi, counsel to INEC, Mr Chris Uche PDP counsel and Mr Emmanuel Ukala Wike's counsel.
Tamunosaki said: "I did not see any election materials at the centre where they are supposed to be displaced.
"My job for my party is to cover the 13 polling units; I arrived at the collation centre as early as 6:30 a.m.
The APC collation officer also alleged that there was shooting and explosion of dynamites in some of the polling units in Abolima.
"The shooting started at about 7:00 p.m. on the 10th of April up till April 11 in Abolima town.
"I was in my ward up till 11:00 p.m. on that day and till the next day, there was no electoral materials," Tamunosaki said.
The witness also claimed there was also no accreditation of voters during the governorship poll.
Mr John Lekova-Kootte another collation officer who testified for the APC said result sheets were not declared openly for the officers at the centre to see.
He said that the election materials for the ward he supervised were removed to unknown destination by some PDP officials, adding that there was no collation at the centre.
Mr Mactarlane Dimabo, Ibifagha Adiesigha and Tamuno Bristol, collation officers for wards 5, 6 and 12 respectively said that materials like ballot papers, result sheets and ballot boxes were not made public.
They alleged that hired thugs intimidating voters, adding that most of the INEC ad-hoc staff were ard carrying members of the PDP.
Mr Jas Nyone and Charlie Krukrubo APC collation officers who testified, said election materials were distributed at their polling units after 2:00 p.m
They alleged that thugs over powered policemen in the centres.
They also alleged that ballot boxes were snatched and APC party members were beaten during the poll.
Load more