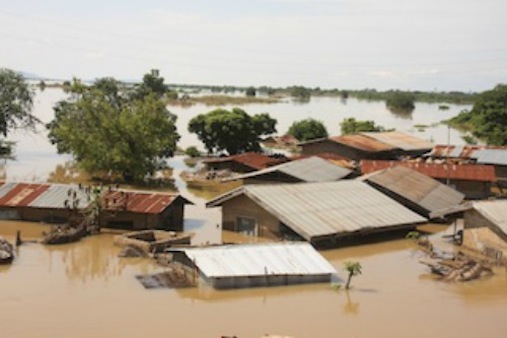 Alhaji Ado Musa, the Village Head of Warwade, on Saturday said that floods had dislodged 12 residential houses in his community in Dutse Local Government Area of Jigawa.
Musa said this in Dutse in an interview with the News Agency of Nigeria (NAN).
He said that the menace was as a result of downpour and subsequent flooding recorded in the area in the last few days.
He said that the houses destroyed were in Bunku village, adding that the place had been a flood-prone area for some time due to its closeness to the Warwade Dam.
The village head recalled how flooding had destroyed more than 50 houses in 2012 in the same area.
Musa, however, blamed the victims for not developing and relocating to the plots of land distributed to them by Dutse Local Government Area.
He said that the council had in 2013, distributed plots of lands to over 100 families affected by flood disaster in the same area.
He explained that the families were moved out of their old settlements at Warwade village and allocated plots of lands outside flood-prone areas to enable them to re-build their houses.
Musa said that instead of developing the lands, the victims sold them out and decided to remain in the flood-prone area.
He said that the victims sold the lands for between N20, 000 and 25, 000, instead of relocating from the area.
He criticised the victims, saying " they are now shamelessly calling for another help from the government."
Load more