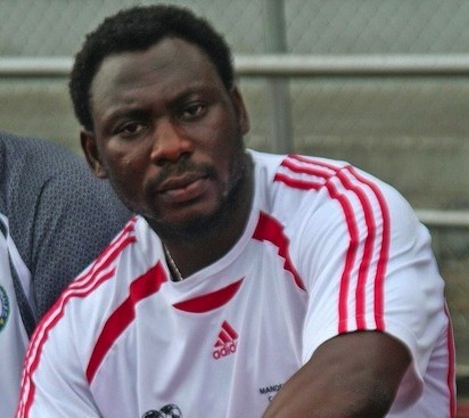 Coach Daniel Amokachi of FC Ifeanyi Ubah of Nnewi has denied ever calling for the sack of John Obuh, the Technical Director of the team.
Amokachi told NAN in an interview in Awka on Saturday, that the relationship between him and Obuh remained cordial.
He described Obuh as "a senior colleague in the coaching profession who encouraged him to join FC Ifeanyi Ubah".
Amokachi said that he could never have wished nor ask for Obuh's sack as their roles were not in conflict.
The ex-Super Eagles midfielder said the story about his advocating for the sack of Obuh was a figment of the imagination of the writer.
"I was embarrassed with the news that I have problems with Obuh.
"He is my colleague and he brought me into the team and we have been moving well.
"I never told anybody that and it is part of the reason why I do not like to talk to the press anyhow.
"Our jobs are defined and there is no conflict, so it is unfortunate what is going on in the media," he said.
Also reacting, Obuh told NAN that he was not aware of any ill feelings between him and Amokachi.
"I was surprised at the story, the allegations are quite weighty but to the best of my knowledge, Amokachi and I are in the best of terms", he said.
He said the success of the team remained paramount in their minds and his commitment to the team remained strong and unwavering.
It will be recalled that Amokachi had allegedly demanded the sack of Obuh in an interview with African Football.com, over accusation of sabotage.