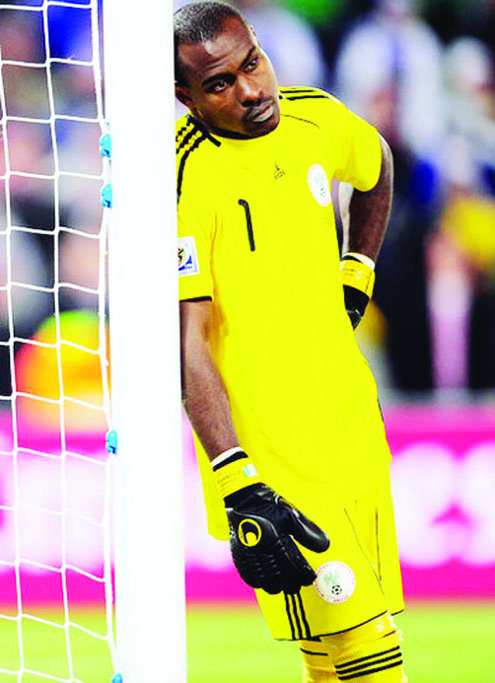 Aloysius Etok, the Senator for PDP-Akwa Ibom North West in the 7th Senate, condoled with the Super Eagles Captain, Vincent Enyeama over the reported death of his mother.
Etok on Saturday in Uyo told the News Agency of Nigeria that his prayers to the goalkeeper was that he quickly got over the loss of his mother.
"I pray God to grant him and his family the fortitude to bear the loss. There was no way that he could have been a part of the team that engaged Tanzania, because he is emotionally down and we cannot say we did not miss him at the match.
"His absence has caused some increase in the blood pressures of some football-loving Nigerians.
"What we should, however, pray is that he overcomes it as soon as possible; there is no doubt many Nigerians want him back to fly the national colours and ensure that the Eagles qualify for the Africa Cup of Nations,'' Etok said.
Meanwhile, the Akwa Ibom State chapter of Youth Sports Federation of Nigeria (YSFON), said the demise of Enyeama's mother was a great loss to the family and the people of Akwa Ibom.
The Public Relations Officer of Akwa Ibom YSFON, Theophlus Yurika, told NAN that the Enyeama family would miss her motherly care.
"We were there when she and the husband celebrated the golden jubilee celebration of their marriage and she was then strong and lively.
"But since it has happened this way, we cannot question God, rather we pray God to grant her eternal rest."