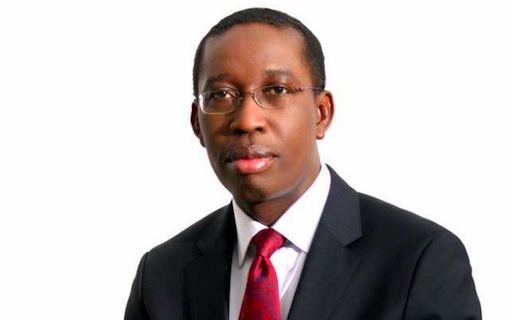 Governor Ifeanyi Okowa of Delta on Sunday advised Nigerians to be concerned the change process rather than President Muhammadu Buhari's wealth.
Okowa decried various statements from some Nigerians over the Buhari's declaration of assets, saying "what the President has today in terms of his personal wealth oath not to be the business of Nigerians".
He spoke in Benin at the 13 years anniversary celebration of Rock of Ages Christian Assembly International Incorporation.
Okowa, however, said Buhari's declaration was a welcome development.
Responding to questions from newsmen after the service on PMB's asset declaration, he said: "I don't comment about asset declaration, assets declaration is personal, the man has declared his asset which is a welcome idea that he has come out to do.
"But his personal wealth and all he has at the moment is not supposed to be the business of Nigerians.
"The only thing that we should concern about is what is going to be his output in government that is where we should concentrate on."
Besides, the governor disclosed that his government had put in place measures to bring respite to the people by restructuring its expenditure to cut cost, in spite of the huge debts it inherited from the immediate administration of the state.
He also admonished the congregation to pray fervently in order to heal the land of all the challenges bedevilling it, just as he called on Nigerians to desist on raining abuses on their leaders.
Okowa, whose election is being challenged at the Governorship Election Petition Tribunal, said God had been merciful but that it was not yet Uhuru, urging Christians to pray for the continued unity of the country.
He said: "Trusting God is very good because God has manifested in my live. I can see the manifestation of God in this church and the same way God has grown this church, God can also grow in your lives.
"When I listen to our father Pastor Omobude there is still a lot of Jordan to cross, there is still a lot land to be conquered, please take note of that so that you will not relax that we have arrived.
"It is a time to pray more, not only for the church but for Nigeria and all the states in this country.
"We are in a very difficult time nationally and when the nation is in trouble there is a knock on the door of the Christians because in the book of Psalm 121 says `I look on to hills here from where cometh my help'.
"It is time to call on the name of the Lord in righteousness for God to heal the land and get us out of where we are today.
"We have so much depended on oil and the prices are down and things are going bad but I know when Christians rise up and call upon His name in righteousness things get better.
"It is not enough to come to church to rain abuses on our leaders that they have not done this or that.
"The devil is working hard so we have to work hard so that our leaders will not give their heart to the devil."
On inherited debts, Okowa said: "We are gradually stabilising, by the grace of God we have to find a way to do things in such a manner that it can actually bring some kind of respite to the people.
"In the last three months we have tried to restructure our debts, we have also tried to restructure our expenditure in such a manner that we are actually able to stabilise the government.
"As I stand today, we have gradually stabilise the government and staying afloat, we have been able to keep on paying workers' salaries , we have continue to do our programmes in terms of wealth creation.
"Only recently about 1,000 youths have kick started the youth agricultural programme and the skill training programme so we have continue to put things on course the way it should be.
"But definitely we are going slower than we should have gone if we were much more buoyant than the moment."