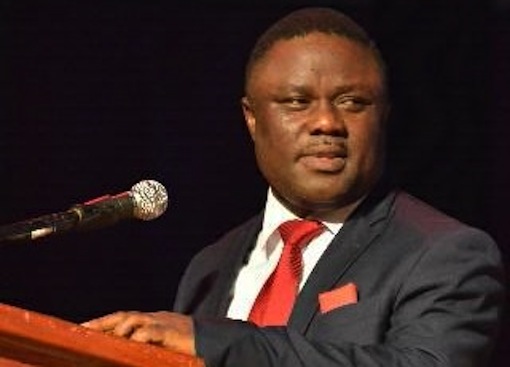 Some Calabar residents on Sunday expressed displeasure with the indiscriminate parking of petrol tankers on the Murtala Mohammed Highway in the Cross River capital.
The residents, who expressed their feelings in separate interviews with the News Agency of Nigeria (NAN) in Calabar, called on the state government to compel the articulated vehicle drivers to remove them.
One of them, Mr Cletus Ewang, told NAN that the presence of the articulated vehicles, especially in the Harbour Area along the road constituted a threat to the lives of the inhabitants and road users.
"The worst is that these tankers are parked on both sides of the road even in the night, and with the current heavy rains, other vehicles could slide and hit any of them.
"A vehicle can slide and hit any of the trucks and the consequences could be fatal," Ewang said.
Ewang called on the state government to compel the drivers of the trucks to immediately remove them from the road.
Mr Michael Akpan, a taxi driver, said that he was always afraid when he drove along that portion of the road.
Akpan described the presence of the articulated vehicles in the area as a disaster waiting to happen.
"My brother, I am afraid because some of these tankers are fully loaded with petroleum products and sometimes the street lights do not function in the night; so, it is dangerous."
Akpan added: "I pray that those in charge will find a solution to this to avoid any disaster.
Another resident in the area, Mrs Anne Ishie, said the presence of the petrol tankers on the road posed serious danger to them.
"It is really an eyesore; it is not good for Calabar as a tourism destination. It is destroying our green and clean environment.
"I call on those concerned to do something before the carnival comes up in December," Ishie said.
Malam Shuaibu Ahmadu, a petroleum product marketer in Calabar, told NAN that the state government had designated a portion of land in Odukpani Area as a park for the trucks.
Ahmadu said: "we are worried too about the way trucks are parked everywhere along the road.
"Government has given us a place at Odukpani but the tanker drivers refused to go there; they claim that the site is too far from the loading point.
NAN recalls that a bill on the establishment of a garage for petroleum tankers in the city before the Cross River Assembly is now being discussed at the committee level.