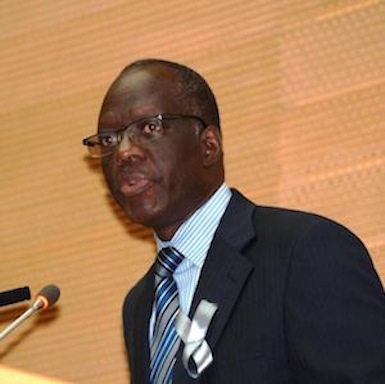 The Federal Government said it had concluded plans to implement changes in the delivery of its foreign services to promote the efficiency of the country's foreign policy.
This formed part of the recommendations made at the end of a retreat on assessment of Nigeria's foreign policy delivery capability held at Saminaka Holiday Resort in Kaduna State.
The retreat, organised by the Ministry of Foreign Affairs, came up with recommendations aimed at reviewing Nigeria's foreign policy.
The recommendations read by Permanent Secretary of the ministry, Ambassador Bulus Lolo, said the retreat was an opportunity to chart new directions in Nigeria's engagement with the rest of the world.
Lolo said the retreat was also an opportunity to assess areas to be taken into consideration by the Federal Government in the review of the country's foreign policy.
"The highpoint of the retreat was the identification of the strengths, achievements, gaps and weakness in the conduct of Nigeria's foreign policy over the years.
"During our deliberations, we examined the administration of Nigeria's Foreign Service with a view to enhancing its delivery capability, effectiveness and efficiency.
"In this regard, the retreat underscored the need to project to the global community the domestic agenda of the administration, especially with priorities such as anti-corruption, security, employment creation, among others.
"The recommendations of the retreat as may be approved by government intend to inform the possible review of our foreign policy to advance our national vital interest.''
The meeting also assessed the foreign policy with a view to integrating priorities in the continent and globally and also calls for a paradigm shift in the policy orientation.
"In this connection, the retreat identified the new issues with a need to tailor our agenda in response to these in particular issues of terrorism, climate change, cyber crime and for us in Nigeria, the challenge of Boko Haram.
"All of these were well articulated and views profiled on how best to respond to them."
The retreat called for the commitment of Nigerians, attitudinal change and reorientation on the path of Nigerian diplomats, in shaping the delivery of its foreign policy delivery.
Lolo charged the diplomats to embrace change and to be more professional and cost-effective in "the utilisation of increasingly scarce material and human resources while committed to do more with less".
The permanent secretary assured that aspects of the recommendations applicable to the ministry would be implemented to enhance the efficiency of its staff in Foreign Service delivery.
"Those aspects, however, that require further consideration would be presented to the appropriate quarters with a view to seeking endorsement," he said.
The retreat had in attendance Nigerian diplomats drawn from within and outside the country.
Load more