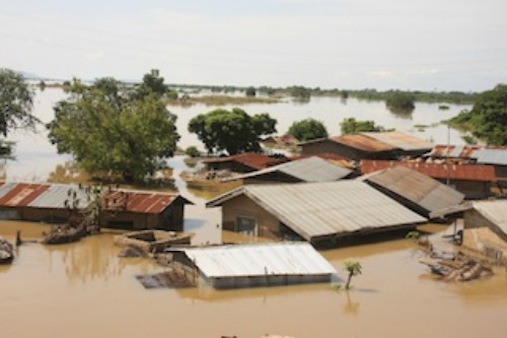 The Village Head of Warwade, Alhaji Ado Musa, has said that flood washed away over 200 rice farms valued N20 million in his community in Dutse Local Government Area of Jigawa.
Musa made the disclosure in an interview with NAN in Dutse on Sunday.
He said that the menace was as a result of a heavy rainfall and subsequent flooding caused by tributaries of the dam in the area in the last few days.
"All the rice we planted in over 200 farms at the bank of the dam was destroyed because the dam was over filled with water.
"We lost rice of over N20 million because we planted on north, south, east and west sides of the dam and the water has submerged it all, and the fishes in dam were feeding on the rice day in day out," he said.
The village head recalled that it was predicted that low rainfall would be recorded in 2015, and as a result, farmers decided to plant the rice close to dam.
According to him, the motive behind planting close to the dam is that the farmers can use it to water the rice in case of short rainfall as predicted.
"We decided to plant close to the dam based on the prediction that low rainfall will be recorded this year so that we can use the dam to water the rice to reap, but the reverse is the case," Musa said.
Musa said that the victims were pleading with the government for assistance.
Load more