The first thing that comes to mind when you hear about the Christmas Tree, is Santa Claus dressed very lavishly going round the globe with gifts for kids who wished one thing or another. But with General Electric (GE), the story is a little different.
While Santa targets little kids, GE's target is the whole of the population.
In petroleum and natural gas sector, a Christmas tree, or tree is an assortment of valves, spools, and fittings used for an oil well, gas well, water injection well, water disposal well, gas injection well, condensate well and other types of wells.
But it was named a tree because of its crude resemblance to a decorated tree.
At Onne, GE's service base and refurbishment plant in Rivers State, some of the youngest Nigerian engineers are rewriting history by bridging the innovation of GE and the demands of Nigerian customers.
While most Nigerians are basically concerned about getting petroleum products whenever and wherever they want it, GE is concerned about making sure those products are readily available.
With the innovation of refurbishing the Christmas tree, GE has ensured oil and gas companies get full value for money but what's most important at GE is that the tree comes out as new. The nuts, valves, spools, and fittings are cleaned, repaired or changed completely.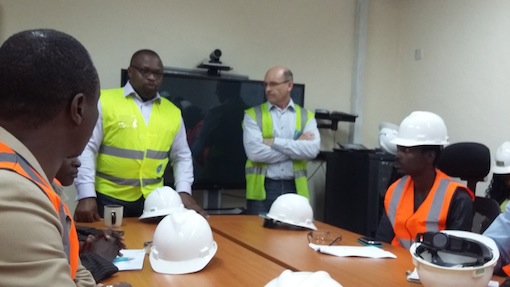 "After a Christmas tree is refurbished it comes out like a new one. At GE, we observe international standard when we work, so we ensure that what we do in Onne, Rivers State, is same as what is obtainable in Brazil, U.S. or anywhere across the globe," Uzochi Nwagwu, General Electric Chief Operating Officer, West Africa, said during a visit by journalists to Onne base.
Asked to explain how important the Christmas tree is to the common Nigerian, he said: "The primary function of a tree is to control the flow, usually oil or gas, out of the well," adding that "the Christmas trees are used on both surface and subsea wells. "
Besides the Christmas tree, Nwagwu explained that GE will not scale down its operations in response to the slump in the oil price, because it has invested considerably in many areas outside oil.
He said GE is producing equipment for the aviation, health, power and water resources sector.
He noted that GE has positioned itself from the spillover effect of the fall in oil prices on its own operations.
Talking about strategy at GE, Kenny Yeats, Operations Leader, Oil and Gas, Free Zone, Onne Port, stated that parts of the Christmas tree are transported from the subsea to its Onne Port where Nigerian graduates work on them. "We do life cycle of equipment which could be between 15 and 20 years," he said.
Yeats, one of the few expatriates at Onne port, as most of the workers are Nigerians, noted that safety is of high priority at GE, pointing out that safety requirements are never compromised at Onne.
He noted that the expatriates at Onne are those involved in technology transfer to Nigerian graduates.
Some of GE's major dealers for the Christmas tree include, Agip, Exxon, CAMAC and SNEPCO.