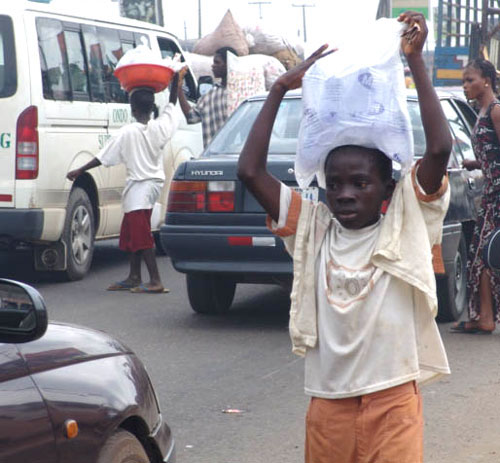 The Lagos State Government on Sunday restated its resolve to stop street trading by fully enforcing the provisions of the law restricting street trading in the metropolis.
Mr Olubukola Abe, Chairman of the State Task Force on Environmental and Other Special Offences (Enforcement Unit), made this known to the News Agency of Nigeria (NAN) in Lagos.
He said the new drive was to reduce traffic congestion on the highways, often caused by the activities of hawkers.
Abe said that Section 1 of the Street Trading and Illegal Market Prohibition Law, 2003, restricted street trading and hawking in the metropolis.
"Section 7 and 8 of the same law gives jurisdiction and power to the special court to order the seizure and public auction of items impounded for street trading.
"Section 10 of the law prescribes the sum of N5000 as fine or three months imprisonment upon conviction.
"Our men are prepared to step up enforcement of the relevant sections of the law,'' he said and urged motorists not to encourage their activities by patronizing them.
Abe said the implication of the violation of the law was multifaceted.
"Aside from the far reaching implication of street trading in terms of accidents which in most cases are fatal, street trading also affects the free flow of traffic in the metropolis.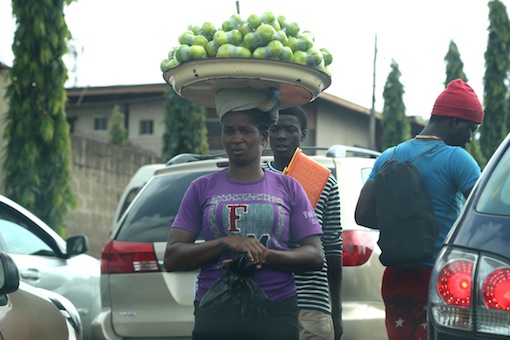 "It also contradicts the environmental sanitation laws by littering our streets with waste generated from the act.
"We also have had reports of the activities of persons who pose as beggars, especially in traffic, but their sole aim is to perpetrate evil.
"We are beami a search light on this trend and one way to do that is to ensure that we take pre-emptive measures to forestall this development," he said.
Abe, however, urged residents to refrain from patronising street traders.
He further appealed to residents to be safety conscious and ensure they sought for spaces in various markets designated for trading in the state.

Load more