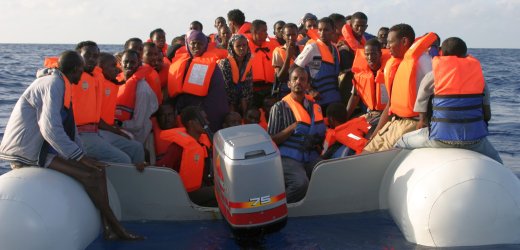 A regional German official said at Munich's main railway station on Monday that more than 10,000 migrants are expected to arrive in Germany on Monday by land en route Hungary and Austria.
Christoph Hillenbrand, Head of the Eastern Bavarian Regional Authority, said that the number included three chartered trains arriving from Austria with 2,100 aboard, while others are expected by road.
Hillenbrand said Germany is scrambling to find tents and other emergency accommodation in the mounting refugee crisis.
He expressed the hope that some of the incoming trains would be diverted to other German states.
"We are maxing out here, after a weekend in which nearly 20,000 people arrived to file applications for political asylum.
He said two-thirds of those arriving in recent days had been accommodated within Bavaria state.