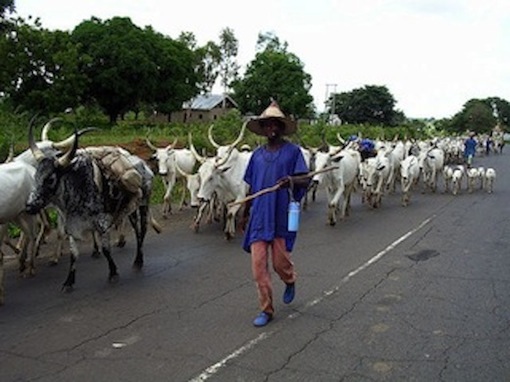 The Chairman of Hausa/Fulani socio-cultural group, Alhaji Muhammad Koli, on Sunday in Abuja called on Fulani herdsmen to embrace education for them to be able to read and write.
Koli gave the charge when he and 26 others were sworn-in as the new executives to run the affairs of the group for a four-year single term.
According to him, education would not only empower them to read and write but participate in the socio-economic activities of the nation.
He noted that it was extremely becoming hard to secure white collar jobs even with paper qualification, "but Fulani with their business can also excel when they combine it with formal education".
He said the aims and objectives of the group were to bring the Hausa/Fulani and the Northerners under one umbrella. "To have peaceful co-existence between the Hausa/Fulani and Nigerians for the socio-economic development of the nation.
"To educate, enlighten and encourage the members to be self reliant and help one another.
"For the group to visit all nook and crannies for the purpose of explaining to Nigerians the importance of voters card, formal and in formal education.
"The group would also help in training members on skill acquisition and other entrepreneurial trainings," he said.
Koli said the team had also planned to support orphans, widows and other less privilege ones in the society.
He noted that for those who for one reason or the other were affected by disaster both natural and man-made would also benefit the group's gesture.
He appealed to the members to be law abiding by reporting any disagreement that may arise in the cause of day to day activities.
"I am more specific on the issue of cattle rustling and issues between herdsmen and farmers.
"We should tread softly and always report such cases to appropriate authorities for amicable settlement," he said.
Besides, he called on farmers to see Fulani herdsmen as friends and brothers in progress as each complement the other, adding that, "each one lives for the other".
Alhaji Halilu Kado, a member of the group, said after the oath ceremony that the group was inaugurated in Bwari because of the unique nature of the town.
"When area councils were created Bwari was not included but was classified as a development area.
"Because of the agricultural potentialities of the area and couple with the 'Water Provider for FCT' was later made an Area Council".
He solicited for support for the association which he described as "human development group".

Load more