Kazeem Ugbodaga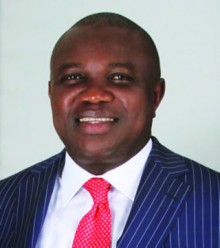 Scores of midwives in Lagos State on Monday stormed the Lagos State Governor's office and the Lagos State House of Assembly to protest the refusal of the Lagos State Government to pay them their 20 months salary arrears.
Armed with placards, the midwives, under the aegis of Midwives Service Scheme, MSS, expressed their displeasure over the non payment of their entitlements since January 2013 to date.
Some of the placards carried by the women read: "Reduced Maternal and Child Mortality, midwife is the answer, pay us our allowances" "MSS midwives demand payment of salaries, Jan – December 2013 and Jan – December 2015," "Governor Ambode, Pay MSS allowances," "MSS midwives, no pay, no work, Gov. Ambode please pay our salaries," among others.
Mrs. Beatrice Iloegbunam, spokesperson of the protesters stated that they were employed by the federal government in 2010 to work under the Millennium Development Goals, MDGs to help to reduce maternal and child mortality in the villages.
According to her, their salaries are paid by the three tiers of government in a ratio of: FG N40,000, State, N37,500 while the local governments beefs it up with some stipends as it suits them.
Iloegbunam said the state government did not pay them until 2014 after their demonstration and that government skipped payment for 2013 with some months also missing in 2014.
"Most of us were posted into the rural areas and we have to travel about 119 km to get to where we work. I travel 119 km to get to where I work, in rural setting. There is no electricity and we did deliveries touching lives to ensure that mortality rate is reduced in the village and for us to do that and nobody has come out to tell us sorry we have no money. So, we are fed up, hence we came here," she said.
Also in their letter titled: "Appeal for the payment of the MSS salary arrears for the year 2013 and January 2015 till date" signed by Mrs. Beatrice Ajayi, the midwives appealed to Governor Akinwunmi Ambode to pay them all the arrears.
"We wish to appeal to you sir to use your good office to pay us our outstanding salary for January to December 2013 and January 2015 to date. We are midwives employed under the Midwives Service Scheme which commenced in February 2010. We were deployed to primary healthcare centres of Lagos State to reach out and sustain grassroots healthcare.
"We have worked tirelessly in ensuring the reduction of maternal and child mortality and morbidity rate in Lagos State at the detriment of our health and lives without salary. Please, help our pathetic situation and arise to look into the oppressive neglect of our wellbeing.
"We are finding it difficult to transport ourselves to our various places of work and to meet our needs. We made several appeals to the last administration," she said in the letter.

Load more