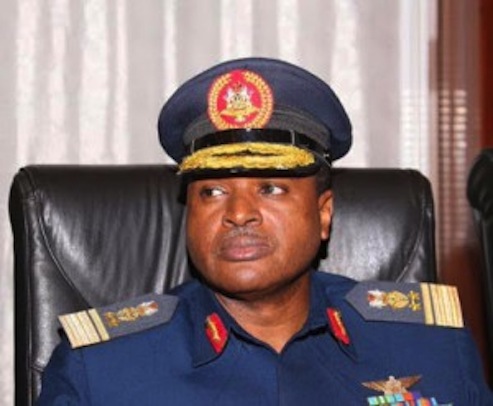 The Nigerian Air Force (NAF) and Nigerian Navy (NN) in a combined effort to combat illegal activities along the Nigerian water ways have re-strategized with the launch of a recent joint maritime operation codenamed "OPERATION SAUKAN MIKIYA" designed to curb illegal activities which include crude oil theft and pipeline vandalism, Air Commodore Dele Alonge, spokesperson for NAF said in a statement.
The aim of the collaboration, he said is to end environmental pollution, loss of lives/property and huge losses in accruable revenue to the Federal Government through the illegal activities of oil theft and pipeline vandalism.
According to the NAF spokesperson, during the two days operation was held on 3-4 September around Port Harcourt, Brass River, Bonny River and seawards up to the Exclusive Economic Zone (EEZ), the Nigerian Navy deployed some patrol boats along the creeks of Bonny and Brass Rivers.
"NNS CENTENARY and NNS OKPABANNA were also positioned at the entry points into the rivers respectively to monitor and block suspicious vessels within the creeks and the high sea.
"While, the Nigerian Air Force using its ATR 42 Maritime Patrol Aircraft was tasked to locate suspicious vessels within the creeks and high sea as well as to report positions, names and other details to NNS OKPABANNA which was the air control ship for the exercise.
The overall objective of the exercise was to enhance the security of Nigerian coastal resources and off shore interests by assessing the capabilities of the NAF and NN in terms of monitoring and apprehending erring vessels which are essential components of maritime security.
At the successful completion of the exercise, the much needed synergy between the NAF and NN was achieved as visual contact and communication were established with NNS OKPABANA and NNS CENTENARY.
"The NAF ATR 42 also monitored from the coast into the sea and using Aeronautical Information System (AIS) to view into high sea up to EEZ," said Alonge.
He added that the Chief of the Air Staff, Air Marshal Sadiq Baba Abubakar also used the occasion to assure Nigerians that despite the serious involvement of the Nigerian Air Force in the war against insurgency in the North-East all necessary support to stamp out illegal activities along the Nigerian water ways by the Nigerian Navy would be given as the need arises.

Load more