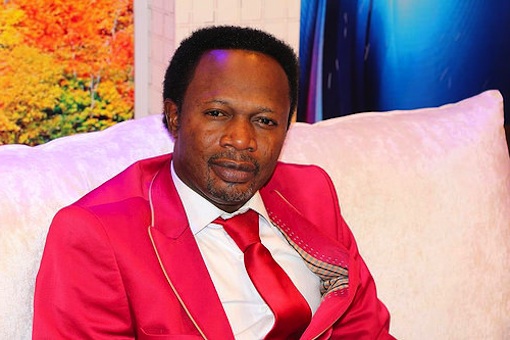 The Senior Pastor, Champions Royal Assembly, Kubwa, Abuja, Joshua Iginla, has urged the Federal Government to combat piracy in the Nigerian film industry, Nollywood.
Iginla, who made the call on Sunday during a Church service, noted that Nigeria is the third largest film producer in the world, after Bollywood and Hollywood.
The Pastor explained that many Nigerians saw Nollywood actors as rich but regretted that the fruit of their sweat were being enjoyed by pirates.
"Our Nollywood actors and actresses are doing a lot for this country but they have no help when they are in difficulty or in need.
"We celebrate our Nollywood but we do not know what they go through. People thought they have achieved a lot but they have nothing to show because of piracy.
"Nigeria is the third largest producer of films in the world and Nigeria's image is being positively projected abroad by Nollywood artistes.
"I plead with the Federal Government to do something urgently about our great heroes in the Nollywood.
"This is about the number one sector that has given us – Nigeria – positive image abroad," he said.
He, however, noted that a veteran Nollywood actor, Bruno Iwuoha, had a health challenge but had no means to pay for his medical bills.
According to him, even when the actor publicly called on well-meaning Nigerians to help him, he had nobody to come to his aid.
"He (Iwuoha) even went to Berekete Family but there was no one to help him. What a shame!"
Iginla later gave a gift of Sienna 2014 Model car to the actor and a cash gift of N200,000 to maintain the vehicle.
He also announced that he would place the actor on a monthly salary.
"I respect grey hair. It is an honour to have something and being able to give it," he said.
Bruno, who was full of appreciation to the cleric, thanked him especially for his philanthropy.
NAN recalls that Iginla recently donated 22 cars as gifts to some people on June 28.
NAN also reports that eight Nollywood actors benefited from the car gifts at that time.