Abiodun Onafuye/Abeokuta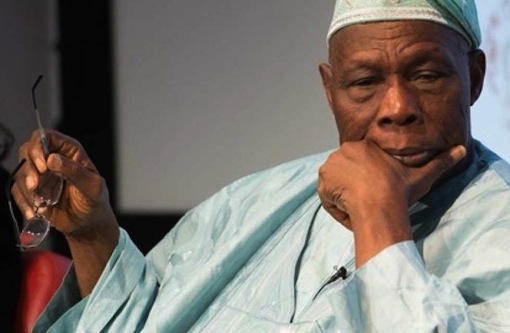 Nigeria's former President, Chief Olusegun Obasanjo has expressed sadness over the growing rate of Africans illegally travelling to Europe to seek greener pastures.
Obasanjo however blamed the development on the current government in the North African country of Libya, which he alleged of aiding the trend.
In a statement issued Monday and personally signed by Obasanjo himself, the former President said there was need for a collaborative efforts among the international community to check the menace.
The statement titled, "Calling for International efforts to stem the tide of illegal Immigration from Africa to Europe: Facing the facts about Africa's Illegal Immigration to Europe", Obasanjo recalled past efforts to stem the tide, which was successful.
He stated that in the year 2000, his collaboration with the late Libyan leader, Muhammar Ghadaffi was successful in checking illegal immigrants going to Europe.
"It is thus a matter of considerable sadness for me when I witness the current wave of desperate youths risking their lives to travel to Europe and the futile efforts of the European countries to deal with those who have already set sail or have even reached shores of the European continent."
Obasanjo noted that, having agreed with Ghadaffi on repatriating Nigerian illegal immigrants, a total of 17,000 were returned to the country.
"I also spoke with other West African leaders whose citizens had found their way to Libya and encouraged them to accept responsibility for their repatriation of their citizens back from Libya.
"The efforts led to dismantling of several human trafficking rings operating in Lagos, Benin city, Sokoto and Kano in
Nigeria, Agadez, Marad, Dogondoutche and Niamey in Rep of Niger and Gatroun and Sabha in Libya", he stated.
He said Libya, which in 2000 acted humanely and responsibly to stem the outflow of illegal migrants to Europe, has been replaced by unconscionable bandits and terrorists who forcibly seized the instruments of state to facilitate human trafficking and illegal migration for their own material benefit.