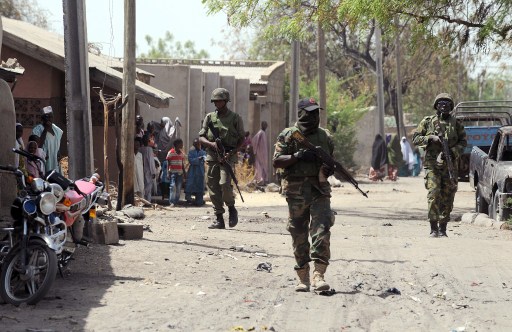 The Pakistani Government has pledged to support Nigeria in strengthening its military apparatus to enable it to join in promoting global peace and security.
This is contained in a statement issued on Monday in Abuja by Pakistan's High Commission in Nigeria to commemorate the country's 50th Defence Day celebration.
In the statement, the High Commissioner, Lt. Gen. Agha Farood (retd), said that collaboration between both countries would go a long way in tackling security challenges in Nigeria and the world.
Farood said that Pakistan and Nigeria should evolve more partnerships to boost their respective national defence strength, especially with the many conflicts around the world which had remained "threats to world peace.''
He expressed gratitude to Federal Government for its "open-hearted'' support to Pakistan and on Kashmir independence at various international forums.
He said that the defence day celebration was an annual event to commemorate Sept. 6, 1965, the day India unleashed "large scale offensive against Pakistan over Kashmir independence issue.''
The envoy said that although Pakistan considered Kashmir as vital issue of human dimension, it remained open to peaceful resolution of the conflict.
"Pakistan remains open to a peaceful resolution of the conflict in line with the aspiration of the Kashmiris and the UN Resolution through negotiation and dialogue,'' he said.
He urged President Muhammadu Buhari to lend his increasing global peaceful image to the effort to achieve the freedom and aspirations of Kashmir people through "a plebiscite under UN supervision.''
The high commissioner, however, saluted the courage and valour demonstrated by Pakistan soldiers, who he described as "brave hearts'', for the defence of their motherland against "extremely heavy odds in 1965''.
Load more