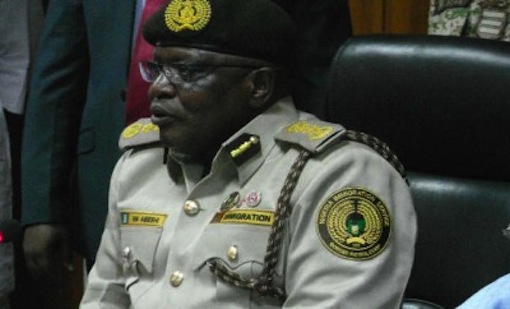 Nigeria Immigration Service, NIS has directed former public office holders like governors, lawmakers at the national and state level, ministers, commissioners, local government chairmen and their deputies and retired heads of parastatals and other former public officers to immediately return their diplomatic passport in accordance with recent directive on the issue.
M.K Abeshi, the Comptroller General of NIS said in a statement on Monday that the passports previously held by the ex public officers have been revoked and should be returned to the NIS headquarters in Abuja with immediate effect.
While emphasizing that continuous possession of the passport after the expiration of tenure of office of the holders is an offence under the Immigration Act 2015, the CG said the passports will be impounded at the Airport if the holders attempt to use them.
He said, "These categories of persons are hereby informed that these passports which were previously held by them have been revoked and should return them to the Nigeria Immigration Service Headquarters Sauka Abuja with immediate effect.
"Failure to comply with this directive will amount to an offence under the Immigration Act 2015. Such unauthorized possession will be impounded at our control posts on arrival or departure."