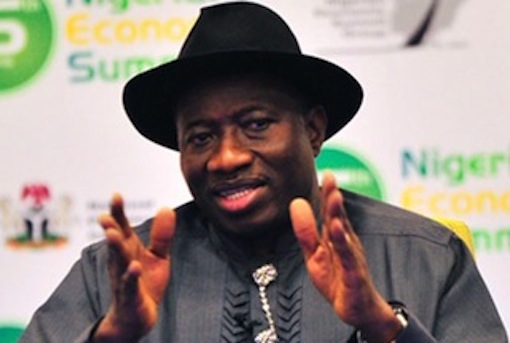 Former Nigerian president, Goodluck Jonathan, failed to secure a second term in office but he is optimistic that Governor Seriake Dickson of Bayelsa State will get his second term in office.
Jonathan who also hails from Bayelsa joined some Peoples Democratic Party (PDP) bigwigs to endorse Dickson ahead of the December 5 governorship elections in the state.
Jonathan said contrary to media reports and speculations, that the PDP, which has been in control of the state since its inception in 1999 was going to lose, he believes strongly that the party will win convincingly.
He said though some members of the party defected to the All Progressives Congress, the PDP family would not lose sleep over the development as it remains united and strong in its resolve to clinch victory in the December 5th polls.
Jonathan, who promised to attend a rally where Governor Dickson is expected to publicly declare his intention to seek re-election on Tuesday this week, however, advised the defectors to retrace their steps back to the PDP.
He said, "We are here because what is happening in Bayelsa State now is similar to what happened in the state in 2003 when my boss then, Chief Diepreye Alamieyeseigha was to contest his second tenure. A number of people went to Abuja and threw up all kinds of stories.
"People may go to Abuja and say all kinds of things but the PDP in Bayelsa is very strong. We are committed and we will win our election. Few people might have left but the party is still strong and united. Well, we will continue to talk to our brothers and sisters because politics is all about consensus building. It is not a one man business."