Henry Ojelu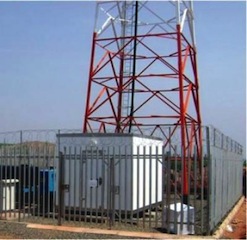 Smile Telecoms Holdings Ltd (Smile), which owns and operates mobile wireless 4G LTE broadband networks in the 800MHz band in Nigeria, Tanzania and Uganda, has announced plans to use US$365 million funding (made up of debt and equity financing) raised to expand its 4G LTE network coverage.
The company said in statement that the funding will be used to offer clear voice services and, by the end of 2015, establish national coverage comparable to the largest 3G network in each of its current countries of operation.
The funding comprise US$50 million of equity, raised from the Public Investment Corporation on behalf of Government Employees Pension Fund ("PIC"), and a US$315 million multi-tranche, multi-jurisdictional debt facility led by African Export-Import Bank with participation from the Development Bank of Southern Africa, Diamond Bank PLC, Ecobank Nigeria, the PIC, the Industrial Development Corporation of South Africa Limited and Standard Chartered Bank.
Smile's shareholders now comprise Al Nahla Group, a Saudi Arabia-based company, which is the majority shareholder; Renven Investment Holdings, a pan-African investment vehicle, in which Nigerian investors, including the Obijackson Group, are the majority; Verene, representing Smile senior management and social entrepreneurs from South Africa; Telecom Investments, a Saudi Arabian-based investment company; Capitalworks, an active alternative management company, specialising in investment in the African mid-market"; the PIC; and Smile employees.
Under the terms, the funding will be used to accelerate national network roll-out, including equipment and services provided by Alcatel Lucent and Ericsson, a full MPLS (Multiprotocol Label Switching) network, a London Point of Presence and expanded international backhaul services, and to fund operational expenditure and working capital.
Irene Charnley, chief executive officer of Smile, explained that the regulatory environment in each of its countries of operation is clear, specifically in terms of license application and spectrum allocation.
"If you consider Nigeria, its regulatory environment is clear and transparent. There is no ambiguity."
Charnley added that in South Africa the process takes much longer and the company is waiting on the regulator to provide direction on issues like spectrum.
Once the company has launched its broadband network in the DRC in Q1 2016, it will focus on the South African market.
In its statement the company says there is persuasive evidence linking broadband to job creation. It quotes the Brookings Institution as stating that "for every one percentage point increase in broadband penetration, employment is projected to increase by 0.2 to 0.3 percent per year."
"Furthermore, according to the Broadband Strategies Handbook by The World Bank, "a 10 percent increase in the penetration rate of broadband in developing countries is associated with a 1.4 percent increase in GDP per capita."
Charnley said the process to secure the funding took three years and has been secured for a period of between seven and nine years.
She reiterated that it is one of the largest capital raises ever for a telecommunications operator in Africa and brings the total funding committed to the company, since its founding in 2007, to approximately US$600 million.
Load more