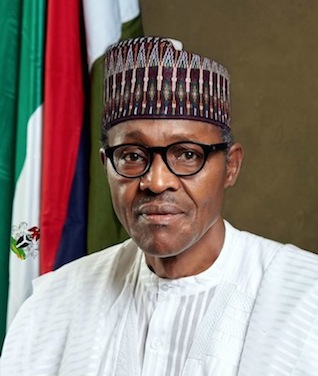 President Muhammadu Buhari's directive on Monday to all Federal Government ministries, departments and agencies (MDAs) to comply with the Treasury Single Account (TSA) by Tuesday, 15 September is a welcome development coming a few days after the administration's 100 days in office.
Buhari's directive fixing a deadline for the MDAs to pay all government revenues into a single account at the Central Bank of Nigeria is meant to convey the administration's determination to plug all loopholes exploited by civil servants and political office holders to fleece the country of the much needed funds for developmental purposes.
A statement from the Presidency directed that by that deadline, all Federal Government revenues must go into the Central Bank Treasury Single Account (TSA), except otherwise expressly approved. The directive is a clear signal to looters and their agents that it will no longer be business as usual and that the administration meant business when it ordered that all government-generated revenues should be paid into a single account.
The deadline will also spur those who think it is the usual government loose talk without action to have a rethink. There have been reports that some of the MDAs were reluctant to heed the presidential directive because of the corrupt tendencies of some civil servants. Now that a deadline has been fixed, it is our hope that those concerned will act accordingly.
Prior to President Buhari's directive on a single account for all government revenues, stories abound of some revenue-generating parastatals and agencies of the Federal Government having multiple bank accounts through which some unscrupulous public officers siphoned public funds into private pockets.
These bank accounts known to only a few have been used to siphon government funds to private pockets. For instance, before the recent directive to pay government revenues into one single federation account, it was revealed that the Nigerian National Petroleum Corporation (NNPC) operated many bank accounts overseas and locally during the Goodluck Jonathan administration.
The advantages of having a single account into which all government revenues will be paid are numerous. Apart from increasing government revenues, it will also enable the government to know the amount in its purse at a particular period and be able to plan for the development of the country.
Secondly, a single account for the federation will enable the government to assess and monitor the amount paid into the federation account by the various MDAs and check illegal withdrawals by unscrupulous public servants. The effective monitoring of the account will go a long way in reducing corruption rampant in the MDAs and make funds available for developmental purposes.