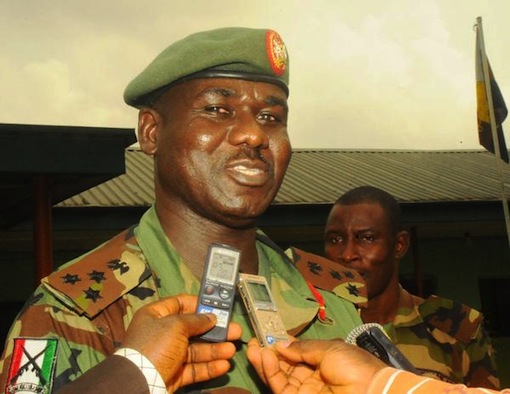 The Nigerian Army plans to restructure and re-invigorate its numerous operations across the country to achieve optimal results, Chief of Army Staff (COAS), Lt.-Gen. Tukur Buratai, has said.
The COAS made the statement on Wednesday at the closing of the 2015 Regimental Sergent Majors (RSM) Convention in Maiduguri.
Represented Maj.-Gen. Ademoh Salihu, the Nigerian Army Chief of Logistics, Buratai also restated the resolve of the Army to end the Boko Haram insurgency by December 2015.
"We are in the process of restructuring and re-invigorating our operations in the North-East, the Niger Delta and other parts of the country to ensure total victory in a short while.
"Let me restate our commitment to wipe out terrorism in the country by December," Buratai said, adding that, Nigeria had initiated collaborative efforts with its neighbours to combat terrorism.
He said that the objective of the convention to generate ideas to reposition the army for effective operations had been achieved going by the outputs of the participants.
He assured that the army authorities would study the observations made at the convention for implementation.
"I assure you that your views and contributions will be considered for implementation within available resources.
"As you imbibe the values of discipline in the Nigerian Army, I urge you to inculcate same to your subordinate for better performance," Buratai said.