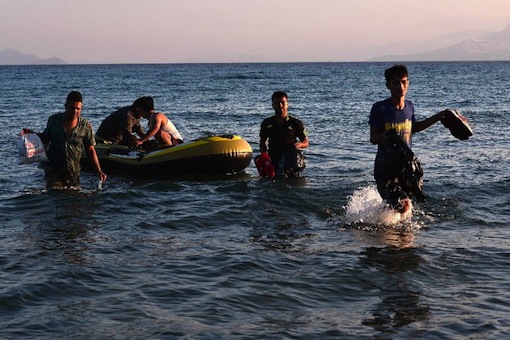 Danish police on Wednesday halted trains arriving from Germany in a bid to register and control an influx of asylum seekers and migrants wanting to transit to Sweden.
Police said about 200 people at the port of Rodby in Lolland have refused to leave two trains or be taken to Danish reception centres, asking instead to continue to Sweden.
Germany and Sweden have been among the top destinations for those seeking to file asylum applications, while Denmark has in recent years introduced tougher restrictions.
The Danish parliament last week approved cutting welfare benefits to newly arrived refugees as part of the government's bid to make Denmark less attractive for asylum seekers.
On Monday, the Danish government placed advertisements in three Lebanese papers detailing the measures.
Police said they hoped a dialogue could resolve the stand-off in Rodby, where a sports hall and schools have been used to offer the migrants temporary shelter.
Local residents have also donated food and clothes.
Denmark has said the migrants will be registered or else returned to Germany.
Load more