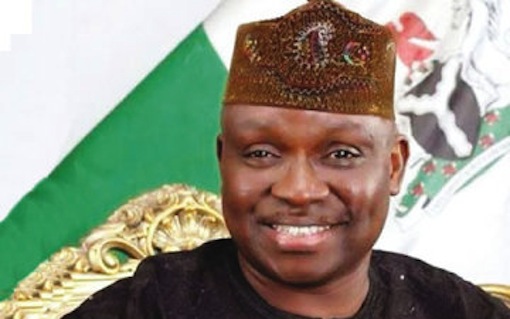 Ekiti State House of Assembly on Wednesday unanimously approved N19.6 billion loan facilities for the state government.
NAN reports that the approval followed two different letters written by Governor Ayodele Fayose requesting the house consent to access the loans.
The letters are, "Consideration of the proposal of the State Government to Partake in the Excess Crude Account and Consideration of the Intention of Ekiti State Government to Partake in the Federal Government Bailout Package to pay Backlog of Workers' Salaries".
A breakdown of the loans showed that the state would access N10 billion from Access Bank on 10 years and 9 per cent repayment arrangement.
Also, the state government would access N9,604,430,000 from Skye Bank on 20 years and 9 per cent repayment arrangement.
The Leader of the house, Mr Akinyele Olatunji, had appealed to members to give the request accelerated considerations.
Olatunji described the government intention as a good development, saying that it would better the lives of Ekiti citizenry.
"Access to the N10 billion Excess Crude Account (ECA) and over N9.6 billion Federal Government bailout loan, respectively is a good development for the state.
"The loans will enable the present administration provide basic infrastructure and social amenities for its citizens.
"If the government is able to access these loans the government will be able to execute developmental projects.
"Apart from the loan being used to pay the backlog of workers' salaries, it will also enable the government provide some basic social amenities in the state," Olatunji said.
The views of the leader of the house was corroborated by the trio of Messrs Gboyega Aribisogan (Ikole I), Deputy Speaker, Segun Adewumi (Ekiti West I), and Dele Fajemileyin (Gbonyin).
They described the decision by the state government to access the loans as the best way out of the current financial situation.
"If these loans are obtained, it will take care of government campaign promises to the people," they said in their different contributions to the debate.
Earlier, the Speaker, Kola Oluwawole, had read the two executive letters from the governor requesting the house permission through resolutions.