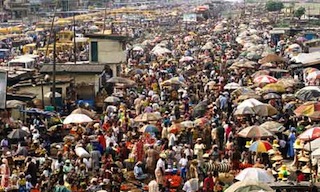 The Lagos State Residents Registration Agency (LASRRA) has reiterated the need for residents of the state to participate in the on-going Residents Registration Exercise in order to build an accurate data base for the State.
Addressing members of the public recently at Isolo Road, in Isolo Local Council Development Area (LCDA) at an enlightenment programme organised by the agency, the Head of the Public Relations Department, Mr. Babatunde Adele, charged the residents to register at any LASRRA office in their respective Local Government and LCDAS.
He stated that the requirements for registration include proof of residency as well as proof of identity, stressing that registration is open to all residents irrespective of their age, nationality or state of origin.
Responding to a question by a resident of the area, Mr. Kabiru Ekunsunmi on whether a resident who had registered before can re-register, Adele urged residents who had already participated in the exercise not to re-register.
LASRRA was officially launched on 11 September, 2013 and commenced the distribution of the permanent residency cards on 9 December, 2014.
Load more