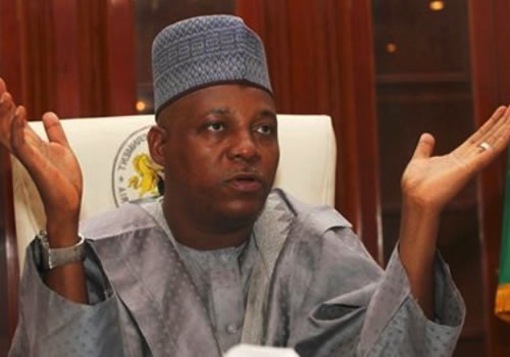 Workers of the New Nigerian Newspapers, Kaduna, on Wednesday suspended their 31 months old strike.
The workers said the suspension was to open a new chapter of negotiation with the new leadership of the Northern Governors Forum.
This was contained in a statement issued after a joint meeting between the management of the New Nigerian Newspapers (NNN) Limited, Kaduna, the Joint Workers Union consisting of the Nigeria Union of Journalists (NUJ), NUPPPROW in consultation with the state councils of Nigeria Labour Congress (NLC).
The statement was signed by Abdull-Azeez Ahmed Kadir, the NUJ Chairman, NNN Chapel, and Mr Bulus Shabayan, NUPPPROW Chairman, NNN Chapel, and made available to NAN in Kaduna.
It said that members of the NUJ and NUPPPROW decided "to suspend the 31 months old industrial action which began on 22nd January, 2013, and resolved to resume duty with effect from yesterday; Tuesday 8th September, 2015.
"This is as a result of the confidence we have in the new set of the 19 Northern State Governors; owners of the company and the new leadership of the Forum under the Borno State Governor, Alhaji Kashim Shettima.
"We believe that the current Northern State Governors' Forum (NSGF) would be pro-active in revamping and repositioning the New Nigerian Newspapers (NNN), the welfare of the workers given the needed urgent attention.
"Make certain that the NNN, one of the most visible and enduring legacies of Sir Ahmadu Bello; the voice, ear and eye of the North is repositioned to regain its lost glory".
The statement added that the workers resolved to suspend the strike "considering the potentially viable imposing multi-million Naira estates and other landed property belonging to the company among other spinning outfits across the nation, we know the company is too rich to be this poor.
"The NNN can and would be self sustaining with prudent and innovative management. We believe the current NSGF would take the required steps to ensure that''.
According to the statement, "No worker would be victimised, harassed and or intimidated following the suspension of the strike; workers are sensitised by the union on the need to abide by the company's rules and regulations.
"The decision to suspend the strike is a collective decision on the part of the workers and the management of the company.
"The union appealed to the management for the implementation of the N18,000 national minimum wage to which management concurred, promising to implement once the financial status of the company improves and allows for that as workers welfare remains a top priority for them."

Load more