Daniels Ekugo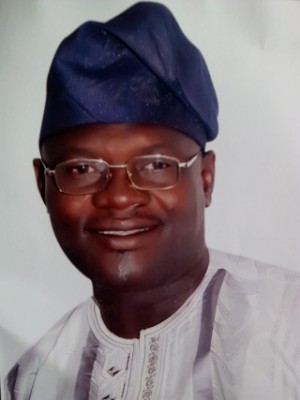 Over 1000 students in Agege area of Lagos State have expressed happiness over the recent gesture of Olugbenga Ogunniyi popularly known as Senior Boyz.
The students who were joined by their parents praised Ogunniyi for paying for GCE forms and free tutorials which lasted for two months.
Addressing the joyous students as they prepare for exams, Ogunniyi who is contesting for Agege Local Government Chairman on the All Progressives Congress, APC, lamented that lack of finance was the major hindrance to youths.
He noted that thousands of youths had the potential to break barriers if they had access to quality education.
Ogunniyi then commended the coordinators of the programme who he said went through painstaking process to pick beneficiaries of the project.
According to Ogunniyi, "Apart from buying and giving them these forms, we organised free coaching for them not only to prepare them properly for the examination but also to ensure that they excel in the examination."
He appealed to them to see the gesture as a golden opportunity to pursue their dreams.
He also implored students in general to take their academics very serious so that they can use it as a tool to free themselves from the shackles of poverty, ignorance, diseases and all sorts of vicious vices.
The students then collectively read a letter of commendation to Ogunniyi, assuring him that they will excel and become better Agege citizens.
Ogunniyi also supported the National Association of Tradesmen and Artisan during their annual party and also donated souvenirs and bottle water to the APC during campaigns including video coverage, printing of posters.
Load more