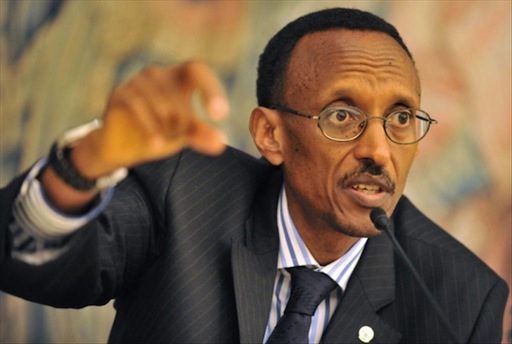 Rwanda's Supreme Court on Wednesday in Kigali ruled that it would hear a case brought by the main opposition party "Democratic Green Party" that aimed to block changing the constitution.
Judge Immaculee Nyirinkwaya, who heads a panel of eight judges, the Supreme Court had rejected the government attorney's argument that the case should be thrown out.
She said the Rwanda's main opposition party had opened a case in the Supreme Court seeking to prevent constitutional change that would allow President Paul Kagame to run for a third term seven-year in office.
Nyirinkwaya insisted that the Supreme Court had planned to hear the Green Party's case against the Rwandan government and blocking possible change to the constitution.
She said the next hearing was set for September 23.
Report from the court said the court case was quickly adjourned after the lawyer for the Democratic Green Party failed to appear.
Theoneste Mbonera, a lawyer for the government, told the court that it should consider that Green Party was not represented in court and therefore the case be cancelled.
One party official said lawyers had been fearful about taking on the case.
Meanwhile, Washington and other donors have voiced concerns about moves to change the Rwandan constitution.
They have been pressing African leaders to stick to constitutional rules on presidential terms.
They said the political crisis that rumbles on in neighbouring Burundi after President Pierre Nkurunziza secured a third term in a disputed election should be a big lesion to all.
The United States a major donor to Rwanda expressed concerned by the country's decision to set up a commission that could lead to changing the constitution.
"We do not support those in positions of power changing constitutions solely for their political self-interest.

Load more