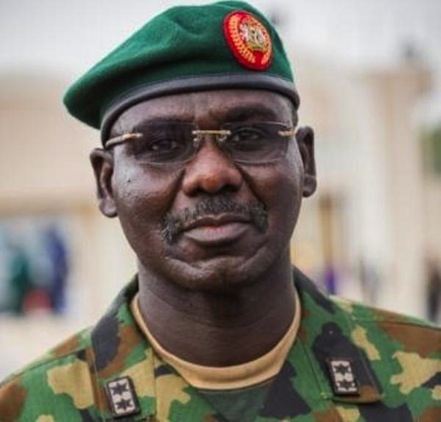 Toyota Nigeria Limited on Thursday donated five vehicles to the Multi-National Joint Task Force (MNJTF) in a bid to enhance the anti-terrorism war.
Mr Kunle Ojo, Managing Director of the company, presented the vehicles to Lt.-Gen Tukur Buratai, the Chief of Army Staff (COAS) at a ceremony in Maiduguri.
Ojo said that the vehicles- two Toyota Buffalos and three Toyota Hilux, were donated by the company in support of the ongoing war against terrorism in the sub-region.
"Today's event is a clear manifestation of Toyota Nigeria support for the MNJTF in its quest to make Nigeria and indeed the West African sub -region a safer place for all.
"With this gesture, we are consciously complementing government tireless crusade against insurgency and its associated criminal activities in the sub-region," he said.
Ojo said that the object was to assist the MNJTF) clear the insurgents and create a conducive atmosphere for businesses to thrive.
"You will agree with me that doing this is a worthy cause, indeed, for the singular fact that businesses and potential can only be fully maximised in a safe and secure society.
"That is why we reckoning at Toyota that the crusade against insurgency deserves the support and solidarity of all, hence the donation of the vehicles," he said.
Ojo commended the military for its recent successes in taming the Boko Haram insurgents. "Permit me to salute the courage and doggedness of the Nigerian military as it champions the anti -terrorism campaign," he said.
The News Agency of Nigeria (NAN) reports that Buratai thanked the company for the donation and promised judicious use of the vehicles.
He said that the donation will boost the morale of the MNJTF towards combating terrorism in the sub-region.
Buratai said that the Nigerian military was gaining more ground in its numerous campaign against Boko Haram, especially in Borno.
"We are gaining more ground in Gamboru and other areas, as the troops chase out the insurgents," he said.
Buratai commended the military for achieving the feat, saying that the task of flushing out the Boko Haram insurgents will be attained in a short while.