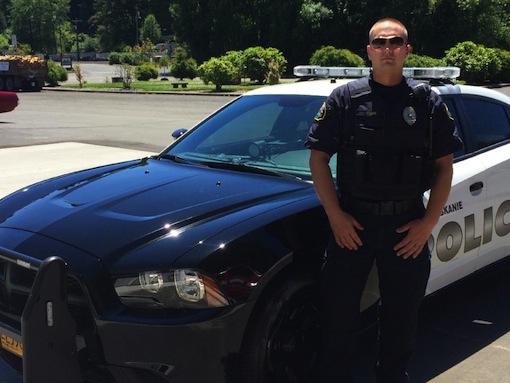 Los Angeles (AFP) – A white US police officer who turned in his chief for allegedly making a series of racist slurs in reaction to a black woman's complaint said he fears for his life.
Officer Alex Stone, of the small city of Clatskanie, in the western state of Oregon, said he and fellow officer Zack Gibson decided to come forward in August after watching "in complete bewilderment" as their police chief, Martin Hoover, pounded on his chest and howled like a monkey while being briefed about a complaint by a black suspect.
"We were just completely at a loss for words," Stone said Wednesday. "I was raised to believe that everyone is created in God's image… and I won't tolerate anyone, especially if they are in power, treating people as if they are less than human."
He said when he expressed surprise at Hoover's reaction, telling him that the woman filing the complaint had been injured, the chief said: "That's what they deserve."
Stone told AFP that he has received death threats from the local community and been racially abused since he and Gibson filed a complaint earlier this summer.
"Just yesterday one of the local business owners said he wanted to take me into the woods and shoot me in the head. Another said he wanted to string me up by a noose," said the 36-year-old officer. "People are emailing me saying they hope I get shot in the head.
"My wife got run off the road twice… and my three children are scared," he added. "I feel like people are telling me to leave."
The case comes amid a renewed debate in the United States over race relations and police violence.
Protests have erupted in several cities across the country in recent months, touched off by perceived police brutality against unarmed black men or women.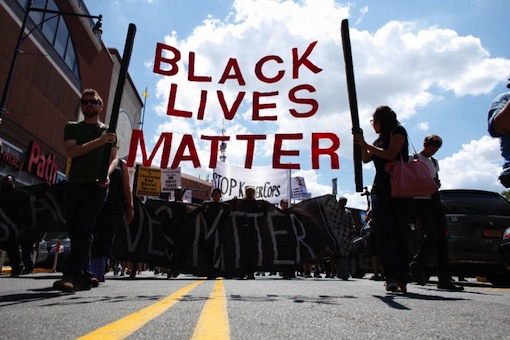 – Eroding trust? –
Martin Hoover was placed on paid administrative leave after the complaint and retired soon afterwards, receiving praise from the city for his services.
In a letter to the local paper last week, mayor Diane Pohl thanked Hoover "for a job well done."
"Just take it easy on the elk, bear and fish that you will have more time to pursue," she added.
Mat dos Santos, of the American Civil Liberties Union in Oregon, which helped Stone with his complaint, said the case highlighted growing distrust of the police.
"Right now, public trust in the police is very low based on all these incidents that have taken place across the country and this incident widens the chasm between police and the communities they serve," he said.
"The public wants to believe that there are good officers out there, that not every officer is a bad apple and what this chief did further erodes public trust in the police."
Stone said that while fellow police officers in Clatskanie, home to about 2,000 residents, and across the country have voiced support for his actions, he has faced a backlash from the community and city officials.
"Not one city official has contacted me or my family to see if we are OK," he said.
Still, he said he did not regret filing the complaint.
"I want people to understand that the majority of police officers are not racist," he said. "We really do care about everybody.
"This person (Hoover) does not reflect the majority of police officers."
Neither Hoover nor city officials could be immediately reached for comment.
Load more