Chijioke Okoronkwo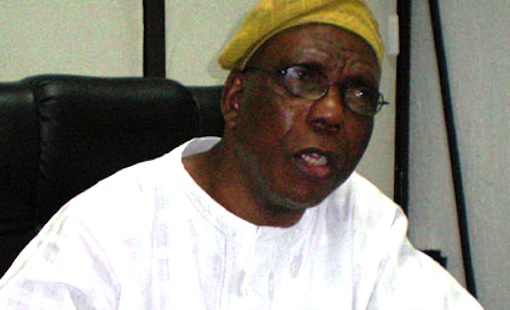 The National Universities Commission (NUC) and the American University of Nigeria (AUN) recently organised a stakeholders' conference in Abuja to showcase the importance of Information Communication Technology (ICT) to teaching and learning.
At the two-day conference with the theme "Conference on Technology-Assisted Learning in Nigerian Higher Education,'' stakeholders stressed the need for including trendy models of teaching and learning in Nigeria's higher education.
In a keynote address, Prof. Peter Okebukola, the former Executive Secretary, NUC, raised concern about low ICT competence among principals, vice-chancellors, teachers and school administrators.
"If you do not build capacity of teachers and administrators, even if you flood institutions with computers, you will not achieve much.
"NUC should initiate and sustain ICT capacity building for vice-chancellors and teachers, especially for teachers in the faculties of education,'' he said.
He urged NUC to institute a reward and punishment scheme where universities that did very well in ICT would be rewarded while the list of those that performed poorly should be published.
"NUC should assess universities in their level of use of ICT for learning and research; get the top three and reward and publish the names of the bottom three,'' he suggested.
However, Prof. Julius Okojie, the Executive Secretary, NUC, said that the Federal Government had done a lot over the years to meet the ICT needs of universities.
He, nonetheless, admitted that there was need to equip students with the knowledge of ICT to facilitate learning and increase students' ICT drive.
He observed that the Nigerian Education Research Network (NgREN) had boosted internet connectivity for Nigerian universities and enhanced knowledge sharing via ICT.
"NgREN is an ICT interface for Nigerian universities committed to harmonising knowledge within the tertiary sector to drive productive research, collaboration and knowledge dissemination for the development of Nigeria.
"In the next three years, every Nigerian university will be ICT-compliant via NgREN,'' he said.
Also speaking at the conference, Hajia Hindatu Abbullahi, the Acting Permanent Secretary, Federal Ministry of Education, said the conference was another significant step in the quest for repositioning the education sector.
According to her, Nigeria needs to chart a new course and adopt global best practices in teaching and learning.
"Our vice-chancellors should key into ICT and make use of shared viewpoints to bring ICT learning in our schools.
"By so doing, we can meet the labour market demand for skilled manpower; we cannot continue to lag behind in the use of ICT for teaching and learning,'' she said.
In his view, Prof. Michael Faborode, the Secretary-General, Committee of Vice-Chancellors, expressed optimism that the discussion at the conference would promote the use ICT in teaching and learning in Nigerian universities.
Stressing the need for the use ICT in teaching and learning in Nigerian universities, Dr Margee Ensign, the Vice-Chancellor of American University of Nigeria, Yola, said: "We believe technology is an important part of the answer to quality education.
"We thought it was right to partner with NUC to bring all the vice-chancellors together to see how we can map out strategies and tackle the problem.''
Ensign said that Computer Science students of the institution had written a computer application for teaching Hausa and Fulfulde languages.
The vice-chancellor also said that AUN deployed ICT massively and would soon connect Yola with fibre optics to boost access to ICT.
"We have a programme where all our students are teaching vulnerable people how to read.
"Our Computer Science students have written applications for teaching Hausa and Fulfulde because people want to learn in their mother tongues.
"We will sign an agreement with the U.S. Government to extend the programme to other parts of north-eastern part of Nigeria.
"We are training vulnerable children to access ICT technology free and we hope to bring fibre optics to Yola so that the whole community will have access to ICT,'' she said.
She said that the school had established a strong internet presence which earned it a visit two years ago from Google — an American multinational technology company.
She explained that Google visited AUN because the institution used some parts of Google technology which reflected on its worldwide usage map.
"We are using e-books everywhere; every student and staff uses computer, laptop or high grade phone.
"So, we have access to world knowledge; our jobs as faculty members and teachers are to train people on how to access technology and how to evaluate it.
"We have 22 programmes focused on science technology engineering and mathematics in the secondary schools.
"Also the American Library Association recently ranked universities on ICT applications and AUN was one of the top three in the world after Oxford and Cambridge,'' she said.
Ensign said that AUN took into cognisance the security challenge in the north eastern region of the country with a conviction that technology could be used in tackling such challenge.
Giving more reason why higher institutions should promote ICT in learning, Dr Ismail Seki of Ege University in Turkey insists that ICT sector contributes to rapid technological progress and productivity growth of any nation.
He observes that since firms use ICTs to organise transnational networks in response to international competition and the increasing need for strategic interaction, students and teachers in higher institutions are expected to be ICT-compliant.
—Okoronkwo wrote this analysis for the News Agency of Nigeria